You have read about one particular amino acid—Taurine, in almost every cat food. Now you're wondering what is taurine, and how important is it?
Taurine is an essential amino acid required by every mammal for a healthy body, especially cats. That is because kitties cannot produce taurine within their bodies and only receive it through the food they eat.
A lack of taurine in your furball's daily diet can lead to complications in the immune system, vision, heart, digestion, and more.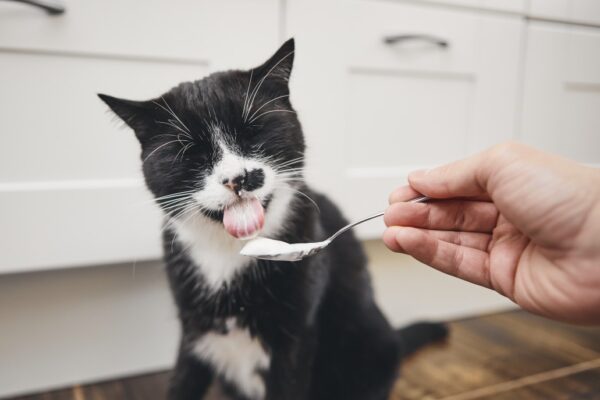 Taurine is one of the essential amino acids solely found in animal protein, like eggs, chicken, and other types of meat. Therefore, it is imperative to give your furry friend an ample amount of this vital amino acid along with high-protein dry cat food.
Keep reading to discover how taurine affects your cat and how to prevent a taurine deficiency in your kitty.
What Does Taurine Do for Your Cat?
Like humans, cats and dogs require multiple amino acids for the smooth functioning of their bodies.
Cats, in particular, need a total of 23 amino acids, 12 of which they can make within their bodies. However, taurine is one of the 11 amino acids that they cannot.
While both humans and dogs can produce taurine within their bodies, your cat can only obtain it through food. Here is why this amino acid is indispensable for your furry friend:
Vital for Vision: Taurine is present in the front section of the eye and is quintessential for clear vision. It ensures healthy eyesight in your feline friend. 
Mitigates the Risk of Dilated Cardiomyopathy: DCM is a condition wherein your cat faces heart complications like dilated heart chambers. Taurine mitigates this risk in cats, so you must always choose taurine-rich cat food from the best cat food brands.
Maintains Brain Health: This vital amino acid supports brain health by ensuring smooth regeneration and brain cell growth. Thus, it ensures your cat has a healthy nervous system.
Essential for Reproduction: One of the prime benefits of taurine is that it safeguards the health of kittens and prevents pregnancy complications in cats.
Boosts Immunity: Taurine consists of anti-oxidants that can reduce the occurrence of severe inflammatory diseases. Thus, it significantly helps boost immunity in kitties.
Pro tip: Whether your cat is on urinary cat food or limited ingredient cat food, make sure it has sufficient amounts of taurine.
Taurine Deficiency in Cats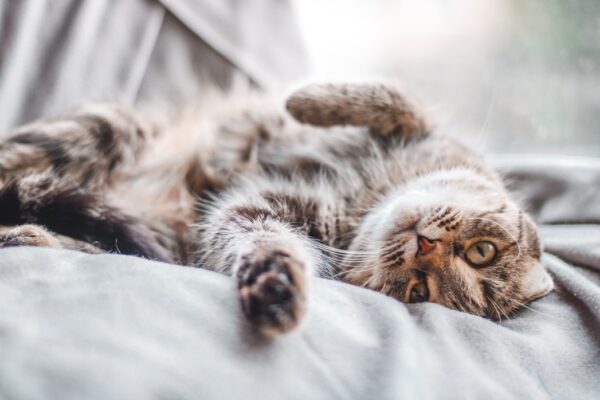 Cats cannot produce taurine on their own, which is why they need it from an external source like animal meat. Plus, their bodies can quickly break down and use up this amino acid.
Therefore, you need to ensure that you give them sufficient amounts of taurine on a daily basis.
If you fail to do so, your furry friend may develop taurine deficiency syndrome.
So, how often should you feed a cat with taurine to prevent this condition?
Whether you opt for indoor cat food or the standard one, the best cat food brands usually include an ample quantity of taurine.
Therefore, for a healthy cat, you must continue the regular diet of feeding quality cat food 1-2 times a day.
Symptoms of Taurine Deficiency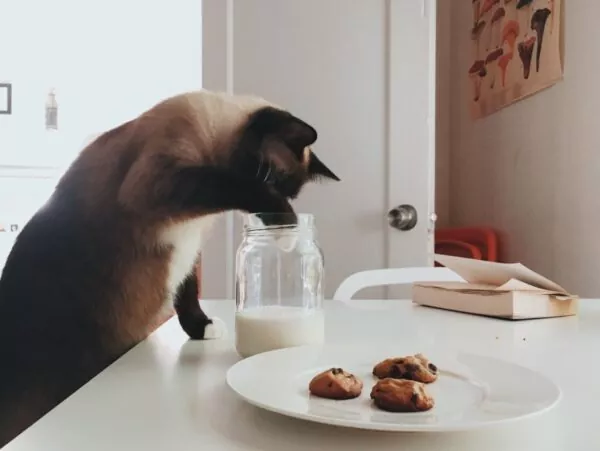 Do you think your cat has taurine deficiency despite eating a well-balanced diet? Well, this condition is not quite apparent in cats. In fact, you are likely to recognize the deficit after months of its initiation. 
Still, here are a few signs that you must look out for in your furballs:
Deterioration in vision (retina)

Slight feebleness of heart muscles

Severe Dilated Cardiomyopathy

Problems in digestion

Complications in pregnancy

Irregularities in the fetus

Malnourished kittens

Small litter size
If you notice any symptoms mentioned here in your cat, immediately consult a vet and increase your cat's taurine intake.
Common Causes of Taurine Deficiency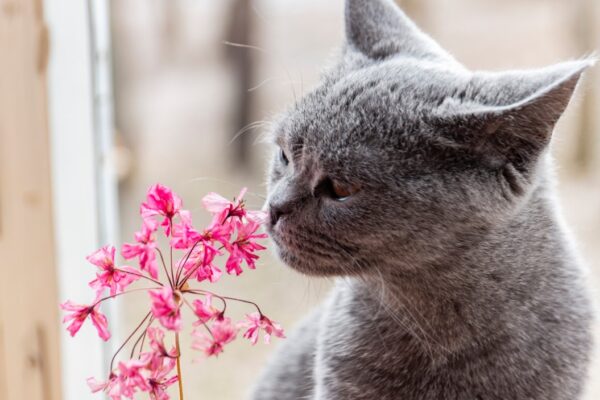 Do you see any of the taurine deficiency symptoms mentioned above in your kitty?
Consuming animal protein is the only way for your furry friend to ensure a healthy taurine content.
So, if your cat does not get this amino acid due to any reason, a taurine deficiency is inevitable.
Here are a few reasons why your kitten may have developed this condition.
Lack of taurine in the diet
There are chances that the cat food you chose does not have enough organ meat.
Even if you serve your cat twice a day, the kitty will use up the small amount of taurine quickly.
Consequently, the feline will develop taurine deficiency.
You cannot feed your cat with raw meat, but cooking meat too much can destroy its taurine content.
Chances are your DIY cat food does not have enough of it.
Therefore, if you solely rely on homemade food to feed your furry friend, a taurine deficit is likely to occur.
If your kitty does not eat sufficient amounts of cat food (homemade or commercial), the taurine content will automatically reduce.
Resultantly, your cat will develop this condition irrespective of whether it eats the best indoor cat food or high-protein dry cat food.
Effects of Taurine Deficiency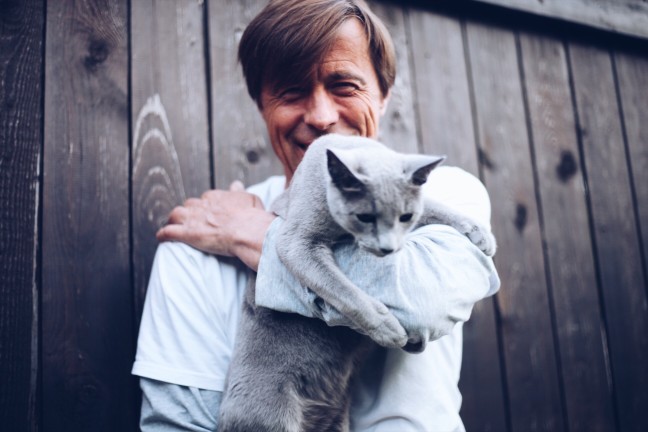 You must always ensure to give your cat the best taurine cat food. That is because once your cat develops a taurine deficiency, it can lead to severe health consequences.
Tooth decay and severe cavities.
Dilated Cardiomyopathy, the enlargement of the heart that may also lead to heart failure.
Gastrointestinal issues due to lack of bile that helps indigestion.
Lethargy and fatigue as a result of nutrient deficiency.
Hair loss, unhealthy skin, and coat.
Reproductive complications in cats and malnourished kittens.
Diabetes due to irregular sugar levels.
Blindness caused due to the worsening of the photoreceptor cells in your cats' retina.
Weak immunity leading to virus-borne diseases and severe illness.
Brain cell degeneration and slackened growth.
Even if your fluff ball has developed a taurine deficiency, you can reverse or stop its effects in the initial stages. Still, situations like excessive loss of retinal cells or major heart problems are irremediable.
Best Sources of Taurine for Cats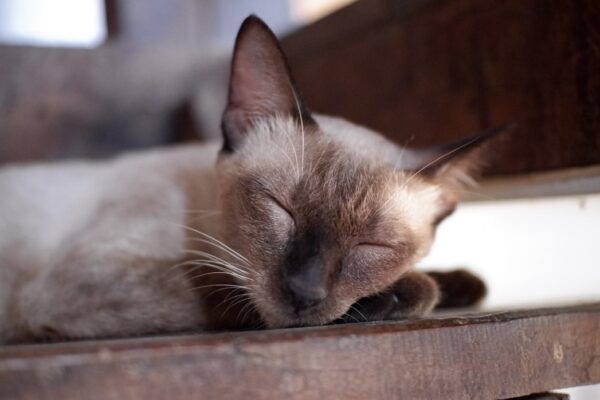 Cats require about 56.7 mg of taurine for every ounce of food or 35-250 mg per day.
Are you looking for some healthy, cat-friendly sources to reach this threshold?
Here is a list of foods that you can add to your cat's diet for preventing taurine deficiency.
Note: The following taurine content is measured in mg for every 100g of food.
Fish
It is an excellent source of taurine, and your furball loves fish to bits (quite literally). Here are some types of fish you can add to your cat's meal.
Whitefish (raw):

113.9 mg
Tuna (chunk light):

39 mg
Shellfish
The different types of shellfish prove to be a nutritious taurine source for cats.
Meat
Organ and dark meat are downright the best sources of taurine.
Chicken (dark and raw):

82.6mg

Turkey (dark and raw):

306 mg 

Lamb (dark and raw):

43.8mg

Turkey (dark and roasted):

299.6mg

Chicken (light and raw):

17.5mg

Turkey (light and raw):

29.6mg

Chicken liver (raw):

110mg

Beef liver (raw):

68.8mg

Beef (raw):

43.1mg

Beef heart (raw):

63.2mg

Beef (broiled):

38.4mg

Turkey (light meat roasted):

11.1mg
Commercial Supplements of Taurine
The best cat food brands try to incorporate extra taurine into their foods as almost 50% of it is lost while cooking. You can check the specific taurine content on the supplement package.
Taurine is a highly crucial nutrient for your cat's overall health. Therefore, whether you prepare homemade cat food or choose a high-protein dry cat food, make sure your furball gets ample taurine.
Consult a veterinarian about the right taurine-rich food to ensure your cat's well-being.
Do you still have questions like how often should I feed my cat to prevent a taurine deficiency?
You must understand that quality cat food matters more than the frequency of feeding.
Serve your kitty with the best dry cat food with adequate taurine content 1-2 times a day and prevent taurine deficiency!
Frequently Asked Questions about Taurine for Cats
A cat needs almost 35 to 250 mg of taurine per day, depending upon its metabolic rate. Most cat foods offer nearly 56.7 mg/ounce of taurine, which is sufficient enough.
However, excess taurine is not proven to be toxic for cats. So, you can choose to go higher than the given limit.
Though taurine deficiency symptoms are vague in a cat, here are the signs you must look out for:
Loss/problems in vision

Weakening of heart muscles

Severe digestion issues

Complications in pregnancy

Small litter size and malnourished kittens
It is difficult to find out whether your cat is suffering from a taurine deficiency. You must look out for symptoms like retina degradation, persistent digestive issues, heart problems, etc.
Also, calculate the total taurine content of your cat's meals. It must be around 56 mg/ounce of food or more.
If your fluff ball's daily taurine intake is below the mentioned limit, get your cat checked immediately.
As an Amazon Associate, I earn from qualified purchases. www.bestcatfoodreviews.com  is a participant in the Amazon Services LLC Associates Program, an affiliate advertising program designed to provide a means for sites to earn advertising fees by advertising and linking to Amazon.com.