Amino acids are a crucial part of protein synthesis, and tyrosine deficiency in cats can hinder this process.
Cats require a total of 22 amino acids in their body.
Eleven of these amino acids are produced in their bodies, while the rest must be consumed. 
Amino acids that need to be consumed by cats through their diets are known as essential amino acids.
These amino acids include histidine, leucine, threonine, isoleucine, taurine, lysine, methionine, phenylalanine, arginine, tryptophan, and valine.
Tyrosine is a non-essential amino acid that is produced in your cat's body. However, studies show that you must feed your cat nutritious foods that provide them with additional tyrosine. 
Cats require a lot more amino acids as compared to dogs. That is because their bodies readily break down proteins at a very fast pace.
So, to meet their protein synthesis needs, their bodies need to make sure they have adequate amino acids. 
Please continue reading to find out more about your cat's amino acid needs and what are the dangers of not fulfilling their tyrosine requirements!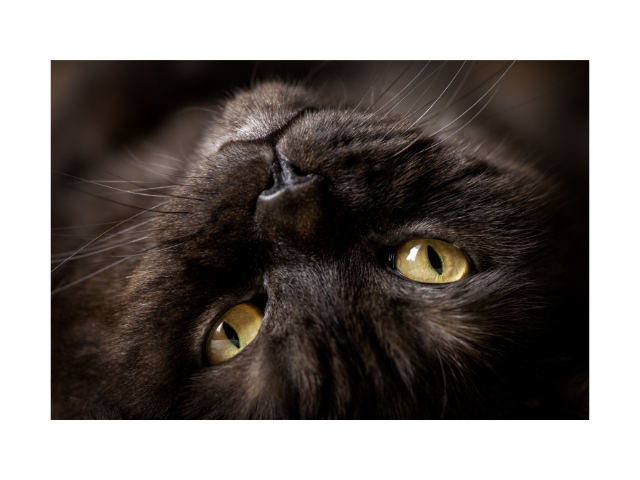 Tyrosine is an amino acid that is synthesized by a cat's body. This amino acid is synthesized by phenylalanine which is an essential amino acid for cats. Tyrosine has a very important role in the body. 
Most amino acids are linked to protein synthesis or formation. However, tyrosine has other important rules too. For instance, it is responsible for cognition in cats too. Deficiency of tyrosine could result in severe disorders in cats too. 
It was found that kittens who grew up with lesser tyrosine in their body these cats have severe sensory neuropathy. Additionally, tyrosine is also known as a precursor or melanin in the body of cats. 
So, while it is not an essential amino acid, it is advised that you make sure you give your cats nutritious foods that contain ample amino acids, including tyrosine. That will ensure the proper health of your cats!
Why Do Cats Need Tyrosine?
Amino acids are an important part of every animal that needs amino acids in some form or another. Cats require 22 amino acids to perform protein synthesis and other important bodily functions too. 
Cats produce tyrosine with the help of phenylalanine. This amino acid is associated with memory, sensory cognition, and the color of your cat's coat. Without this, your cat could fall severely ill, and you would have to face dire consequences. 
Additionally, tyrosine is also linked with the thyroid gland in your cat's body. Residual tyrosine present in thyroglobulin is generally iodinated in the body, and it aids in forming triiodothyronine and thyroxine T3 and T4. 
The thyroid gland in the cat produces hormones that further help its body perform a wide range of functions. A deficiency of the hormones mentioned above could have a drastic effect on your cat's body. Additionally, tyrosine deficiency in cats could also result in hyperthyroidism. 
Tyrosine has a ton of different roles in a cat's body. It may not be an essential amino acid, but you need to ensure your cat's tyrosine requirements are being met. That is so that their bodies do not have to work overtime to convert phenylalanine into tyrosine.
What Foods are Rich in Tyrosine
The only way to help your cat with their tyrosine requirements is to provide them with a balanced diet and adequate nutrition. Cats are obligate omnivores – that means you can feed them both meat and plant-based foods.
However, their digestive systems are unlike ours. So, you need to be very careful when you feed your cats human foods. 
It is advised that you consult with a vet before adding such foods to your cat's diet. If you think you are not meeting your cat's required tyrosine goal, you can add the following tyrosine foods for cats to their diet immediately! 
Here is a list of all the foods that are rich in tyrosine. 
Beef 
Beef is rich in tyrosine and is an excellent meal option for your cat. You can find 2000 mg of tyrosine in a 150-gram steak of beef. You can cook the meat and serve it to your cat fresh as a nutritious and home-cooked meal. 
Pork 
Lean pork chops are an excellent source of tyrosine as they contain about 1200mg of tyrosine per 100 gram of meat. Make sure you cut the pork pieces up nicely before you serve them to your cats. 
Chicken Breast 
Cats enjoy eating chicken a lot. Chicken breast can contain about 1155 mg of tyrosine in every 100 g of meat. You can serve minced chicken breast to your cats or mix it up with their regular food!
Fish (salmon)
Salmon is one of the most beloved treats you could give your cat. The upside to this super tyrosine cat food is that it contains about 1200 mg of tyrosine per 100 grams along with other amino acids and fatty acids!
Tofu 
You might think tofu is an odd choice for a cat. However, 100 grams of tofu contains 701 mg of tyrosine, and it is entirely safe for cats to consume in moderation. Mix it up with other cat foods so that you can create a healthy balance in their diet. 
Pumpkin Seeds
While pumpkin seeds are safe for cats to consume, it is advised that you try to incorporate these seeds creatively in your cat's diet instead of feeding them directly. These seeds are rich in tyrosine and contain 1079 mg of amino acid per 100 gram of substance.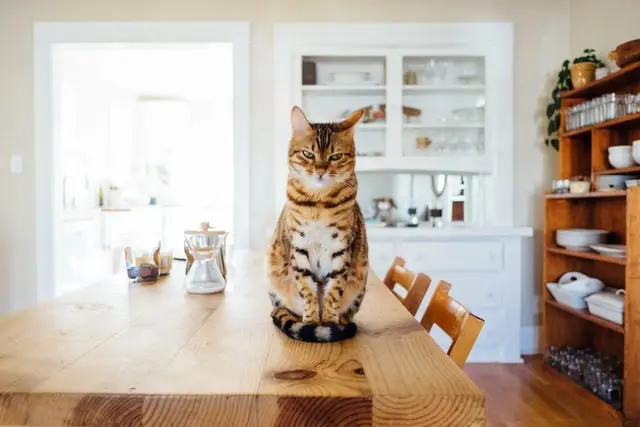 What is Tyrosine Deficiency in Cats?
Tyrosine deficiency in cats occurs when your cat cannot meet its body's amino acid production demands. Tyrosine deficiency is caused in cats when they do not get organic meat and fresh produce to eat.
Cats that primarily survive on packed cat food develop this deficiency. 
This deficiency could have server negative effects on the cat's health too. Studies show that tyrosine has a major role in your cat's mental and physical well-being.
It is essentially an illness that is usually caused due to neglect and lack of a balanced diet. However, there are a ton of ways you can fix it and make your cat healthier.
Here's what they are: 
Feed your natural cat foods rich in tyrosine. 

Feed your cat the

best cat food with tyrosine

you can find in the market.

Give your cat tyrosine supplements prescribed by your vet.
What are the Symptoms of Tyrosine Deficiency in Cats?
The most common and evident symptom of tyrosine deficiency in cats is the color change witnessed in their coats. If you have a black cat, you need to get the right amount of tyrosine regularly. 
That is because tyrosine is a precursor to melanin. It is responsible for imparting the color you see in your cat's hair. Without this amino acid, it will be difficult for your cat's body to maintain the dark hue of its hair. 
If you see any discolored spots on your cat's coat, or you see their black coat turning reddish-brown, it is time you looked into their tyrosine consumption.
Other common symptoms of tyrosine deficiency in cats are hyperthyroidism and even neurological disease and instability.
Tyrosine is an important supplement you need to feed your cats. Even though you might think their bodies are more than capable of producing it, they will need that extra boost too.
Especially if you have a cat with a black coat, you need to be all the more careful with its nutrition. 
Ensure you feed them right and even take them on regular checkups at the vet's clinic to ensure their safety and health.
Additionally, if your cat is a picky eater, you can also opt for something a little more straightforward and give your cat tyrosine supplements or tyrosine-rich packaged cat food!
Frequently Asked Questions About Tyrosine Deficiency In Cats
The amount of tyrosine required by cats varies from one cat to another. It depends on their age, metabolism, and the color of their coat.
Ideally, cats require a little more than the combination of 4.5 g tyrosine and 12 g phenylalanine/kg diet.
However, if you only give phenylalanine to your cat, the quantity must be about 24 g phenylalanine alone/kg diet.
One of the most common causes of tyrosine deficiency is feeding cats commercial foods only. Packed cat food does not have the right quantity of amino acids needed.
Over prolonged use, your cat could develop tyrosine deficiency.
It is advised that you incorporate fresh organic meats and the best tyrosine foods for cats into your cat's life to make them healthier! 
As an Amazon Associate, I earn from qualified purchases. www.bestcatfoodreviews.com  is a participant in the Amazon Services LLC Associates Program, an affiliate advertising program designed to provide a means for sites to earn advertising fees by advertising and linking to Amazon.com.