Is your little feline urinate frequently? It seems like your cat has a problem with bladder infections.
If that's the case, your cat is likely to have Urinary Tract Infection (UTI).
Well, it's quite a frustrating condition for cats nowadays. 
There are many options to treat UTI in cats. If we talk about conventional medication, it mainly consists of pain and anti-inflammatory drugs.
Most of the time, symptoms of UTI go away after two weeks of treatments. 
Sometimes medication can cause a bit of anxiety or stress in your cat. You can try home remedies as well.
Possibly, you are wondering, how can I treat my cats UTI at home? 
We'll discuss in the article;
What Causes UTI?

What are the symptoms?

And possible remedies to prevent further infection. 
Let's get started!
Urinary Tract Infection (UTI)
Urinary tract infection is a common urinary disorder in cats. It's an infection that happens at any part of the cat's urinary system.
With UTIs, cats tend to urinate frequently whenever they go to the litter box. Every time they urinate, they may cry out, or there may be blood with urine. 
UTIs happen when bacteria find their way to the bladder. Once they enter the bladder, they can grow and reproduce.
Sometimes, cats can have bladder stones, which may lead to additional health issues. 
What Causes Urinary Tract Infection?
UTIs occur because of bacterial infection in the urinary tract.
The followings are some UTI-causing bacteria, including;
Enteric bacteria
E. coli
Proteus mirabilis
Klebsiella
Enterococcus faecalis 
Streptococcus agalactiae
Etc.
The Symptoms of UTIs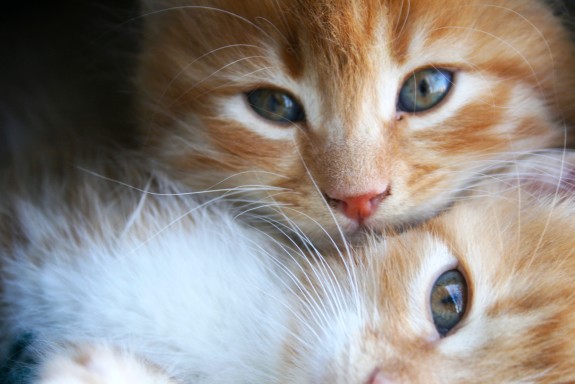 As a pet owner, you know how tough it is to see your cat in pain. Diagnosing the source of pain is even more difficult.
Cats are somewhat introvert-type by nature. Most of the time, they are unable to express their pain.
Besides, symptoms of UTIs are delicate, just like minor lethargy. 
That's why you need to be aware of the common symptoms of UTIs.
It is more than essential to recognize the signs to take the necessary steps.
Here are some common signs of UTIs;
Pain while urinating
Bleeding in the litter box
Irregular urination patterns
Stressed urination
Odor in the urine
Accidental urination on carpets, floors, and rugs
Not using bathroom
Scratching or biting the genital area
Thickness beside the bladder wall
How Can I Treat My Cats UTI At Home?
Now comes the main part. Here are some home remedies to help reduce UTIs in cats. 
Like the human, one of the effective remedies is to keep your feline more hydrated.
If they drink more water, they'll have fewer health problems along with UTIs.
Water helps to wash their internal system. It gets the infection out of the cat's bladder. 
Try Cranberry Juice and Vitamin C
Bacteria cause UTIs in cats. It sticks to the urinary tract walls.
That's what causes pain and irritation. Cranberry juice is one of the effective remedies to combat UTI.
But, your cat may not take it directly. What to do?
You may want to mix some cranberry juice with their wet food. The juice will help to prevent the bacteria from sticking to the urinary wall.
You can also try vitamin C tablets.
It not only impels their immune system but also removes the bacterial infection.
Most homeopathic veterinarians suggest using a mixture of homeopathic remedies, like parsley, bearberry, dandelion, or watercress.
Here is the preparation method.
Take boiled water into a cup and add a teaspoon of dried herb into it.
Leave it for 20 minutes.
Strain the mixed liquid and give two teaspoons of this water twice a day.
Give it continuously for a week. 
Bottom Line
Along with the home remedies, you must seek for veterinarian's treatment.
You can also try the best cat food for urinary tract health.
Most of what works are love from you. Instead of showing anger or giving punishment, handle them with care. 
As an Amazon Associate, I earn from qualified purchases. www.bestcatfoodreviews.com  is a participant in the Amazon Services LLC Associates Program, an affiliate advertising program designed to provide a means for sites to earn advertising fees by advertising and linking to Amazon.com.