If you are a happy and caring cat parent, who has been worried about what it eats what it doesn't, for the whole life, and you are learning about Taurine right here only for the first time, there is a lot you need to know.
Taurine is one of the essential amino acids that need to be included in the diet of the animals who produce it less.
Although most mammals can manufacture taurine enough, cats fail to do so.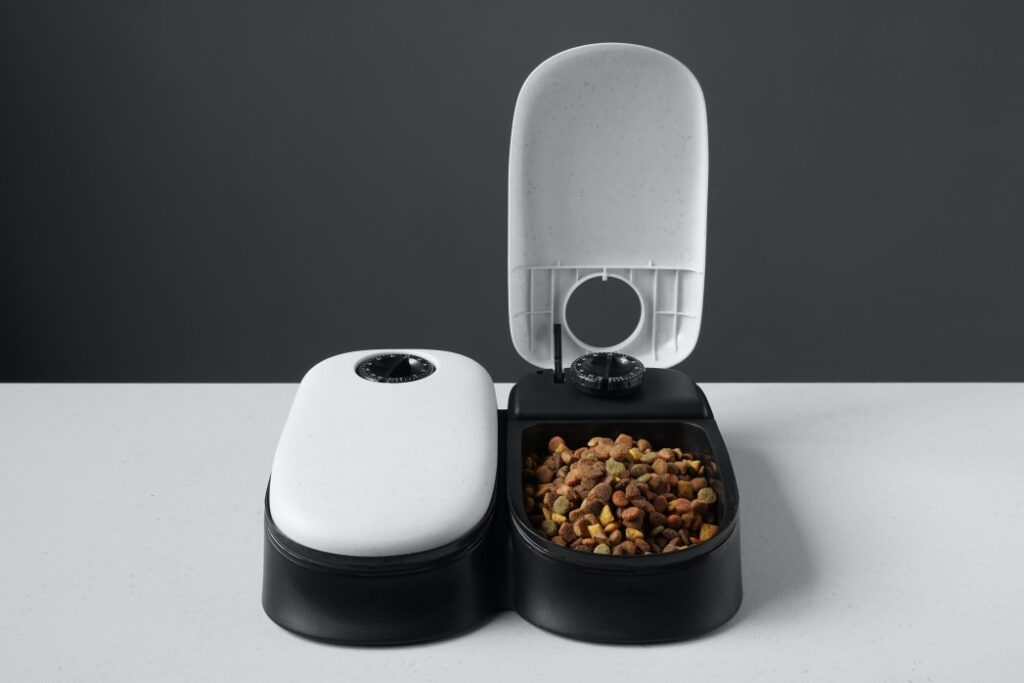 We must find out what are the best cat foods with taurine and include it in their diet.
This will be clearer as we proceed with the importance of taurine in cat food and the consequences that will arise if they are deficient in this essential requirement in their bodies.
Top 5 Best Cat Food with Taurine
The 9Lives Indoor Complete cat food is formulated with Advanced Nutrient System that helps domestic cats to maintain their ideal weight and digestion.
It is made with salmon and chicken and is enriched with necessary vitamins and garden greeneries for overall nutrition in the different stages of your cat's life.
The Omega 3 Fatty Acids in their formula helps to promote healthy skin and coat, the premium quality protein supports strong muscle growth and most importantly, the Taurine helps to maintain heart health and vision.
2. Halo Natural Dry Cat Food, Wild Salmon & Whitefish Recipe
Halo Natural uses real wholesome meat, poultry, or fish, and not any kind of  "meat meal" in their cat food.
Halo cat food is now made with, what they like to call Dream Coat, —a collection of fatty acids from non-GMO plant sources and Vitamin E, that supports healthy skin and shiny coat in your cat.
They also have cat food for kittens, older cats, grain-free versions, diet versions, sensitive versions, etc. They maintain a holistic approach from ingredient sourcing, recipes, nutrition, to changing the way cats are fed.
This sample is proven for superior digestibility, and provides more bio-available nutrients, and increases the energy level in cats.
Their ingredients have no animal that was raised with antibiotics, no artificial flavors-colors-preservatives, and there is also no Factory Farming.
What is the best thing is that Halo provides a 14-day money-back guarantee if your cat doesn't love it. How cool is that!
3. Applaws (Grain-Free Additive Free Cat Food 5 Flavor Variety Bundle, 2.47 Ounces Each)
Applaws cat food is free of additives and grains. It is made using the minimal ingredients required to make a portion of healthy cat food.
Each pouch is packed with approximately 75% lean animal protein. It includes 2 Chicken Breast with Pumpkin, 2 Chicken Breast with Asparagus, 2 Tuna with Sea Bream, 2 Tuna with Prawn and 2 Tuna with Anchovies and so is quite high in Taurine.
It may be a little expensive but say your cat has a very rigorous dietary need due to being anemic.
They will be thankful when you get him this limited ingredient cat food to keep him healthy.
The flavors of Applaws are great and he will love each one without having digestive problems or problems with his anemia.
Related Post: Applaws cat food review
4. Purina Fancy Feast Grain-Free Pate Wet Cat Food Variety Pack; Poultry & Beef Collection
Purina Fancy Feast Poultry & Beef Classic Pate Collection wet cat food variety pack comes with ingredients your cat will love you for.
Their delicious recipes feature real, good-quality turkey, chicken, or beef that provide your cat with a whole lot of mealtime options and nutrients.
The smooth and tender texture of the food will invite her to nibble as long as she likes. She gets the essential Taurine and other vitamins and minerals in each serving, along with the taste.
Let me remind you, it is best suited for adult cats. They are the more ardent fans of it.
If you have kittens that you have fed such food or such type of food earlier, you can try to serve him in tiny amounts to see if he does well. If you are unsure, simply don't.
5. Purina Friskies Canned Wet Cat Food 40 count Variety Packs
If you are looking for a decent answer to your cat's flavor cravings, you should definitely go for this Purina Friskies Savory Shreds adult wet cat food variety pack.
Each pack here contains four equally liked entrees, namely Purina Friskies Savory Shreds Chicken & Salmon Dinner in Gravy, Turkey & Cheese Dinner in Gravy, With Ocean Whitefish & Tuna in Sauce, and With Beef in Gravy.
Every recipe has real meat in it, or poultry or fish along with other high-quality ingredients you can trust.
The tender shreds deliver a beautiful texture, while the gravy and sauce add the cherry on top in every bowl. She is sure to love the delectable tastes and you will have fun watching her enjoy her dish every time.
This again is for the adult cats.
Is my cat getting enough Taurine?
Why add Taurine to raw cat food?
We know that amino acids make up proteins that are essential for our survival. Taurine is a type of amino acid; more importantly, a beta-amino acid.
It is found inside the body, in places like the muscle and even the nervous system, to keep the heart rates up and to support retinal health.
It is not just found in bodies; it is present in some foods and energy drinks too. It is explicitly found in animal-based proteins.
The importance of Taurine
For cats, Taurine is important to maintain regular and stable cardiac muscle functioning, for a healthy vision and harmless reproduction.
It helps in the formation of necessary bile salts that participate in the digestive process.
Taurine is a free amino acid, unlike most other amino acids, and as I have already mentioned, it has its hands in vision, digestion, immune building, and fetal development, but not protein formation.
Even if one is checked out of the list, there are many other significant utilities of Taurine.
Why should you add taurine to cat diets?
The reason that Taurine should be a part of dry or wet, canned or uncanned, food or supplement is that since cats do not produce enough Taurine to survive, they need to be fed with Taurine on a regular basis in the required dosage.
Otherwise, Taurine content in their blood will come down.
There are cases and very naturally so, that the canning process compromises with the Taurine level of the food.
In that case, whether you have canned-dry cat food or canned-wet cat food, you can add extra Taurine to make up for it.
This will ensure that the supplements meet the Taurine need in cats. You can maintain an optimum Taurine balance in your cat.
What are some effects of taurine deficiency in cats?
Can you imagine running a petrol engine on gas?
It will work just about fine if customized, but it will still lack what it was initially made for, causing potential harm to your car.
Similarly, if you continue to feed your cat with every other ingredient except Taurine, there will soon arise a deficiency of Taurine in its body. And by no means do any cat owner want that.
To alert you further, the following issues may arise if your cat is unfed with the necessary amount of Taurine in its diet:

1. Blindness:

If you want the cells of the retina of your cat's eyes to function properly, you will need Taurine.
It aids in the development and functioning of the eye. If this level comes down or is regularly down, your cat might suffer from an impaired vision in the future; and even worse, may die.
There is a term to it, called feline central retinal degeneration.
  2. Heart Diseases:
Taurine is also very important for your cat's heart muscles and cells.
If your cat's body lacks it, the heart muscles will weaken, causing it to have heart failure.
This dilated cardiomyopathy can prove fatal to your cat.
3. Decreased Reproductive Performance and Growth:
While pregnancy, if the momma cat and her kittens do not have enough Taurine, it will hamper her lactation and their growth of organs, thus deforming their structural development.
The source of taurine for cats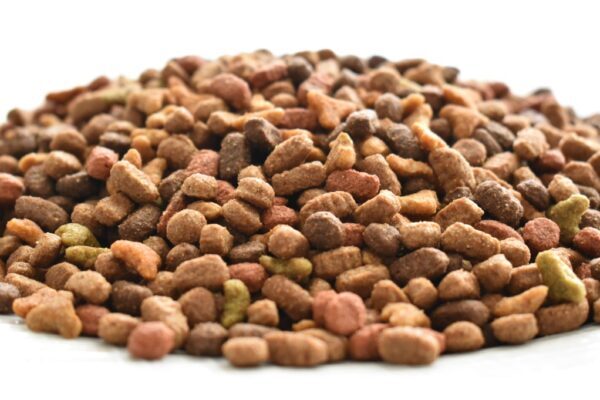 These 3 sources are available for you to find the best cat food with Taurine in it:
Almost all commercial cat foods have added Taurine. Unless you are buying from dishonest businessmen.
The Taurine count in such foods is adequate to prevent the two diseases I mentioned earlier.
One thing you must be observant about is that if you have been feeding your cat the same grain/corn food for very long, it is time for you to have the cat's Taurine level rechecked.
If possible, try to bring variety as different foods have different Taurine levels.
Since Taurine is found in animal-based protein, and you have been feeding your cat vegetarian cat food, it is time to add some supplements to help it.
2. Commercial Supplements:
You should provide your cat with a therapeutic dosage of 250-500 mg of Taurine 2-3 times a day.
If you have been feeding your cat homemade food only, you should have it checked with your vet to see if your cat needs an additional Taurine supplement; and trust me, it does.
You need to know by what dosage. Don't go for guessing, consult the expert: your cat's vet.
If you are making your cat's food by yourself, you need to be careful of what goes in.
Meat, heart, liver, eggs, dairy are good enough Taurine sources.
Shrimps and clams have even more Taurine content than those, which makes them a better option when selecting food for your cat.
You have to mix and match the sources of Taurine if you are feeding your cat at home. And as for the vegan cat owners, please add supplements if you want to avoid its diseases.
Buying guide for the best cat food with Taurine
One of the first things that should come to your mind when choosing the right cat food is the calorie content.
Not only this, but the majority of calories must be sourced from fats and proteins, never carbohydrates.
For proper growth of their tissues and organs, which involves a lot of chemical processes, and thereby raises the requirement for a lot of energy; which will be provided by the calories.
Mind you, half of the calories grow in muscle building and half goes into spending on physical activities.
If you are giving your cat 400 calories, 200 goes in on the tissues and 200 is left for playing, exercising, and being free.
Check the Taurine level, but check the calorie count too.
2. High Animal-Protein Content:
Taurine comes from animal-based protein. You will have to look for high animal-protein content food so that your cat gets more Taurine.
Plant-based proteins are avoided because they do not have enough amino acids that are essential for cats, which is easily found in animal-based protein. Look at the ingredient description when buying cat food.
If it says "sourced from poultry or fish", do not buy it.
Buy the ones where such ingredients are specified.
That gives you an idea about the food formulation and helps you decide better.
Don't go for all-protein foods even on the hunt for the best cat food that has Taurine in it.
Mix it up with other complementing nutrients for a fully-furnished growth of your cat.
All these discussions here prove how important Taurine is for your cat, so all commercial cat food manufacturers are adding this to their process.
Now, all cat owners are encouraged to do similarly.
Whether or not you have understood it, the best cat foods with Taurine in it, is from your cat's point of view, a must-have.
The level, however, should be chosen after consulting the vet. Take care of your kitties!
Once you have decided on the best cat food with taurine, don't forget to check out our related articles on:
Have a nice day!
Frequently Asked Questions About Cat Food with Taurine
As an Amazon Associate, I earn from qualified purchases. www.bestcatfoodreviews.com  is a participant in the Amazon Services LLC Associates Program, an affiliate advertising program designed to provide a means for sites to earn advertising fees by advertising and linking to Amazon.com.