Cats usually show lots of strange expressions, some of which are cute, and some are confusing. Sticking their tongue out is one such peculiar behaviour.
Ever wondered why do cats stick their tongues out?
Well, don't worry. They're not mocking you.
This type of behaviour has an individual slang name – BLEP!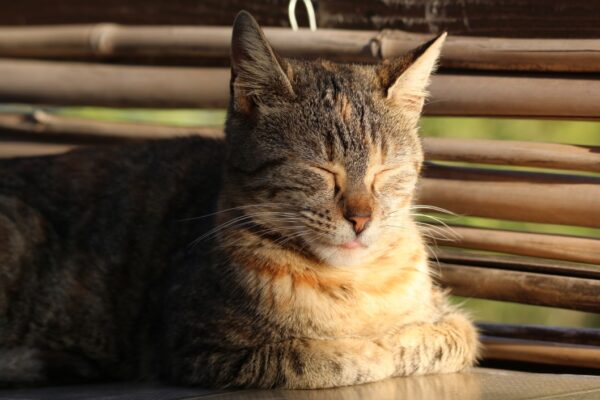 So, what does it mean? Possibly, your cat has adopted this behaviour while grooming. 
Conversely, it could be a sign of something wrong for which you should take her to the vet. It could be dental diseases, motion sickness, heatstroke, or other similar health issues. 
As a cat parent, it is essential to know the reason behind this so you can take the required action.
What Does Cat Use Its Tongue For?
Cat's tongue helps a lot in eating, grooming, and maintaining overall health.
Unlike humans, a cat's tongue is protected with little barbs called papillae.
These are curved backward to trap bits of food and hair. 
You may have felt their rough and dry tongue when they are licking you. It is painful to endure when they continuously lick you on the same spot.
Sometimes, cats lick their coat to remove stuck food. That's because the smell of food may attract other predators to them.
Why Do Cats Stick Their Tongue Out?
There could be some non-alarming reasons or knotty health conditions for this behaviour. Let's talk about them.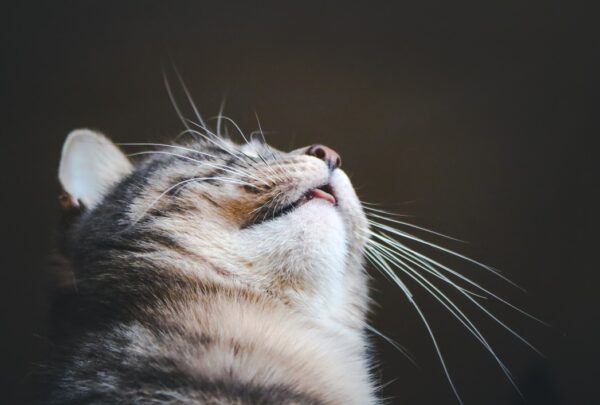 Non-Alarming Reasons:
Your little feline has a strong liking toward both taste and texture. They may be fiddling with some hairs, particles of small objects, or lingering post-tastes. So, they stick out their tongue repeatedly or for a while.  

When your cat is sleeping, they could stick their tongue out. Just like a human, a cat's body relaxes while sleeping, and their jaw becomes loose. 

Also, when food is stuck between their teeth, they stick their tongue out. Pet parents should take care of this as negligence can lead to health problems.
Knotty Health Conditions:
Some dental issues can force cats to stick their tongue out. The weird taste and sores from an abscess, gum disease, tooth decay, and caries can cause this behaviour. 

Inflammation and infection in the mouth can trigger this act in cats.

Like humans, cats can also have dementia. If it happens in cats, they cannot keep their tongue inside the mouth.

Though it is rare, cats can also have stomatitis. Due to this, cats may stick their tongue out, lose appetite, drool, and gasp painfully. 
Conclusion
So, all these could be possible reasons behind this cute and puzzling action.
If you notice any knotty health condition, you must consult a vet.
Only the vet can determine why your cat is sticking its tongue out.