Wholehearted cat foods, as they claim, are a blend of 3 righteous and well-sought qualities that cat owners want in their food: wholesomeness, thoughtfulness, and affordability.
This Wholehearted cat food review studies if it stands up to the expectations that customers will have based on this claim.
They have said on their website that the product range they offer for cats is power-packed to provide the highest nutritional benefits.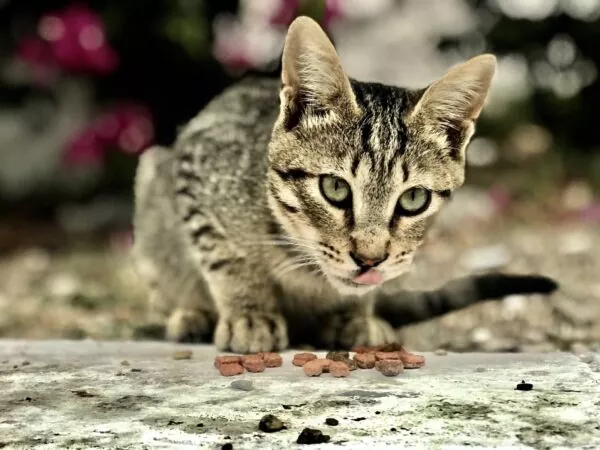 They feature the necessary ingredient for healthy skin and a shiny coat: Omega-3 fatty acids.
Also, it has feline probiotics which are necessary for a healthy digestive system.
Adding to that, there are present immunity-building antioxidants and necessary vitamins and minerals for the overall nourishment of your cat.
Top Rated WholeHearted Cat Food on Amazon 2022
Wholehearted Cat Food Review: Dry and Wet Version
Here are 2 products (dry and wet) that we have studied from the Wholehearted Cat Food range of dry and wet versions and all that you need to know:
1. WholeHearted Grain Free Chicken Formula Dry Kitten Food Review
To evaluate any cat food, the first five ingredients say a lot. They tell how quality-full a product is since they make up most of the food.
Practically, you should look for something that has or is sourced from quality protein. There should also be a minimum amount of starches.
Fillers or by-products should also be present in a less-to-none amount. After you are done dealing with the first five, read through to know about what else is on the list.
They should be names you understand and know of.
Doing the ingredient analysis, we found the following:
-Quality Ingredients: chicken and chicken meal
-Questionable Ingredient: pea flour
-Allergens: salmon oil
The ingredient analysis reveals that chicken is their number one ingredient, present in plenty.
Also, the chicken meal adds to the protein content of the pack.
The questionable ingredient in the list, which also happens to act as a filler and hence is often an unnecessary addition, is pea flour.
However, it does help maintain the kibble shape in the food.
Lastly, cats allergic to seafood should steer clear of it since it contains salmon oil.
The nutrition analysis revealed that the pack has less protein than cat owners would prefer, as compared to other cat foods of similar type.
It also contains less fat than average cat food, which is a plus. Again, it contains more carbs than would be necessary for a healthy, hearty cat. Also, the fiber content in this food is average.
2. WholeHearted Canned Kitten Food - Grain Free Tuna Recipe Flaked in Gravy Review
By now you should know how to conduct an ingredient analysis. In case you missed out on that, or are looking for quality wet cat food and skipped our previous set of instructions, or simply do not have time enough, let us reiterate.
To know what is the quality of the dry cat food that you are buying, you must check the first five listed on the ingredients list.
They should be proteins, vegetables, meals, and sometimes may contain fillers. Since this is wet cat food, there should be no need to look for fillers (which is unnecessary anyway).
What you need to know instead, is the moisture content of the food. Also look for ingredients that might be allergic to your cat, causing it to puke and have bad poop. 
The following ingredients were found after the check:
-Quality ingredient: Tuna and chicken
-Questionable ingredient: tapioca starch
-Allergens: tuna broth
There are 2 great protein sources in the recipe, tuna, and chicken.
Other than that, the tapioca starch isn't something we definitely would want in it but is unwantedly present as a filler, bulk-adding product.
Lastly, tuna broth may be a point of terror for cats who have problems with seafood.
Now let us move on to what the nutrition analysis revealed.
After comparing the wet cat food with most other similar wet cat foods, we found the following:
There is a significantly higher amount of protein here than average wet cat foods. Paired up with this is a low portion of carb content.
This is a great duo to maintain in cat foods and what is generally recommended. Besides these, the fat content in the food is average, also the fiber content is average here.
The caloric breakdown revealed that 55.3% of the calories come from protein and the rest 44.7% from fat, which is both acceptable and liked.
From the AAFCO calculations, approximately 21 calories per ounce are present in the food, which are equivalent to 76 calories per 100 grams. Which is less than what most similar cat foods have.
It has been only 2 years and counting since Wholehearted was launched.
If you are wondering why had you not heard about it before, how dependable it is, where the ingredients are sourced from, it is very natural.
Let us give you some words of assurance.
First of all, it is a private brand of Petco and is an extension of it. There was previously no cat food range but it was added to the range to meet the dietary need of the cats.
The range and the varieties in it feature quality ingredients that are power-packed to provide your cat with the nutrition and taste it deserves.  
If we want to sum up their best benefits, here they are in a nutshell:
Grain-free recipes so that your cat can enjoy most of the meal without getting nauseous or eating bad foods.

High-quality chicken and other meat-based protein to ensure healthy muscle mass.

Feline probiotic, which is absent in many cat foods but is featured here as a promoter of gut health.

Thousands of real cat-owner stories featured to make you believe what they provide.

Serves kittens to adult cats in providing the right nutrition. So you get a life-long meal that you can trust.
All cat food manufacturers promise this.
What you need to remember that these are the bases that you should be looking for, and Wholehearted has been the vital few that have been able to meet those standards.
If you are not feeding your cat properly, with the right amount of nutrition, the following problems may arise diarrhea, skin problems, allergies & arthritis, in the beginning.
Pancreatitis, Chronic renal failure, Urinary crystals, Feline Diabetes, Inflammatory Bowel Disease (IBD), Hepatic Lipidosis (fatty liver disease), Cystitis (bladder inflammation), Bladder/kidney stones and god forbid Cancer (and premature death).
Consult with your vet before changing its diet and do change if you notice the early symptoms of any of these diseases.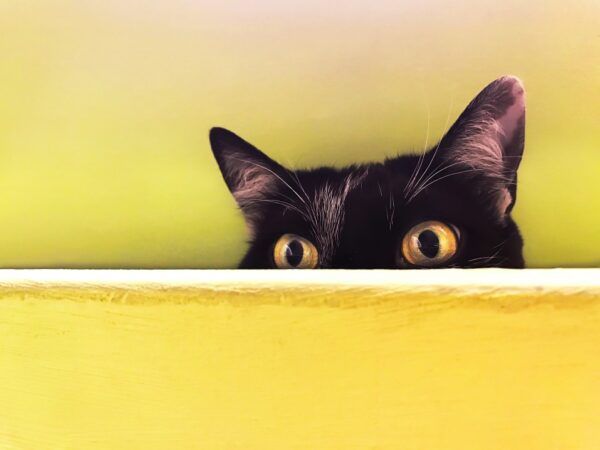 You might say that your cats are doing just fine with the cat food that they show in TV ads, and that is potentially garbage.
You probably are going around telling everyone how much your cat loves the food that you have got it.
Do you know what?
Most of the time, it isn't even true.
Why your child will love cheerios 5 times a day?
This is tasty, no doubt, but very, very certainly unhealthy. Just as much as you care about your children, your body, and your family, you should care about the cats.
For that, you must be doing enough research to feed them with quality food.
This is what this whole article tried to tell you, that you should be buying food that is worth it. 
You should change your cat's habit if it is on a bad diet and switch to these products, dry or wet, depending on your cat's likings.
We only hope the very best for your cat, its diet, and its overall health.
As an Amazon Associate, I earn from qualified purchases. www.bestcatfoodreviews.com  is a participant in the Amazon Services LLC Associates Program, an affiliate advertising program designed to provide a means for sites to earn advertising fees by advertising and linking to Amazon.com.