Kittens are the delight of a household; they are a connoisseur of comfort. Their adorable eyes and sweet little mews can amaze anyone within seconds.
However, your cute, lively kitten will grow into an adult someday. 
Do you know when do cats stop growing?
From kittens to a senior cat, they come across a long way.
Cats come in many sizes, shapes, and even colors. The growth cycle of one can be different from others, depending on their size and shape. 
More or less, each cat tends to grow mostly in their first six to 12 months. The neuter of a cat also decides how fast they grow up.
There are a lot of remarkable changes that happen in each stage of their life. Read on to learn when they reach their full size. 
Life Cycle of Cats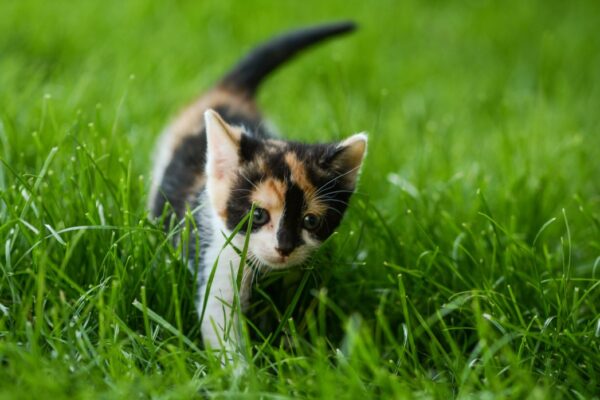 Before you know, when your cat will stop growing, you should learn basic about their life cycle.
Here we'll discuss an approximate life cycle of cats. It can be different for different cats.  
Usually, the cat's life cycle can be categorized into the following five stages.
From the day a cat is born, they are called a kitten. A kitten grows fastest in this early stage of development.
The change happens both physically and behaviorally. This stage is the most vulnerable phase in a cat's life. 
Junior Cat (6 months to 2 years old)
In this stage, the cat continues its growth and loses its babyish appearance. It is similar to the human adolescence stage.
They become more mature than before. It is better to play more with them at this stage. So, they feel comfortable and become more confident. 
Prime Adult Stage (3 to 6 years)
Up to now, cats are quite settled and organized in their life. They become long and tall with a healthy body.
A cat requires regular health checkup at this stage. The cat should be fed a healthy diet, but be careful not to be overweight.
Mature Adult (7 to 10 years)
At this stage, their playing ability starts to decrease. Cats become more likely to gain weight because of less activity.
They also start to affect different health issues like diabetes and kidney disease. This stage of a cat is similar to that of humans in the age group of 44-56.
Senior Cats (11-14 years)
This is the last stage for most cats. In this stage, the cat's health starts to decline.
The life span can vary for different cats. It is equivalent to 70 human years. 

When is Do Cats Stop Growing?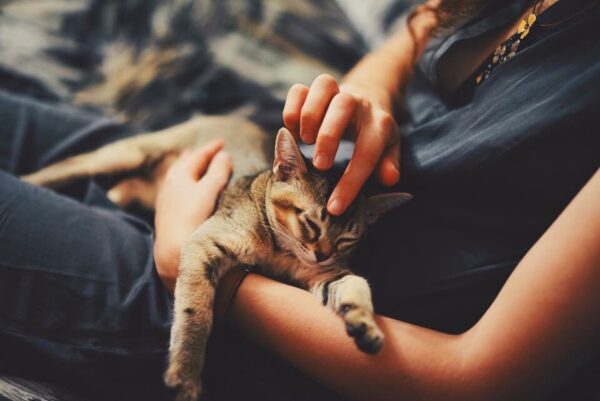 As mentioned earlier, a kitten grows most between 1 to 12 months. In the first six months, they grow notably, unlike other stages.
In the next six months, they stop growing physically but develop mentally and behaviorally. 
It doesn't mean they stop growing further. This 12 months of a cat is really adorable, which is why it is called the cutest period.
Their personality is solidified when they become one year old. You can try Best Kitten Food to help them grow more. 
However, their body still continues to grow further until they are 16 months. Based on their breed, a cat tends to grow up to five years.
It is difficult to say, when do cats stop growing? 
The growth differs with their breeds and how you take care of them.
A cat requires all the nutritional food to grow naturally.
Proper dieting with age has a significant impact on the growth of cats.
When Do Cats Reach Their Full Size?
According to most experts, the cat doesn't develop with the same consistency. They reach almost adulthood at 12 months old.
It means they become almost mature, but it continues to grow physically.
In general, cats reach their full size anywhere between 18 months-4 years old. 
How Big The Cat Becomes?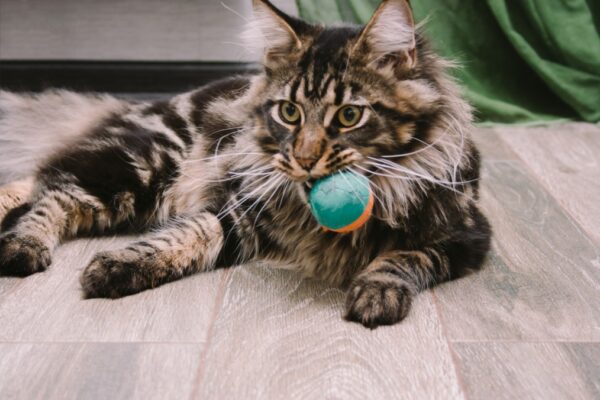 A cat can be as light as 5 pounds and heavy as 20 pounds. The weight of the male cats from the largest cat breed, the Maine Coon is around 20 lbs.
Generally, domestic cats are about 10lbs. 
How bigger a cat will depend on their genetics.
Cats have 19 pairs of chromosomes that control their size, hair color, length, everything.
Their gender can also be a factor. Male cats are usually bigger than female cats. 

To Sum Up!
For those wondering when cats stop growing, the cat stops basic growth at about one year old.
It is your responsibility to ensure all the nutritional needs during this time. Change their diet according to the age and health condition.
And, this is how your little fluffy kitten will turn into a juvenile.
As an Amazon Associate, I earn from qualified purchases. www.bestcatfoodreviews.com  is a participant in the Amazon Services LLC Associates Program, an affiliate advertising program designed to provide a means for sites to earn advertising fees by advertising and linking to Amazon.com.