What's the mystery behind your cat's cat-atonic behavior? Well, buying a Basepaws cat DNA kit would be your first step towards finding that. 
Cats are mysterious species. They are aloof, independent, friendly, and sometimes straight-up fickle. Felines can be your best buddies and worst enemies at the same time. 
If you give it a thought, they are much like humans. However, decoding a cat's behavior is unsolvable. You may understand when they're hungry, mad, or happy. But what is going on their furry little mind? 
Besides, felines are susceptible to illness and genetic diseases, and that's why you need a cat DNA test kit. But how can you know whether the Basepaws DNA kit for cats is the best one? 
Let us let the cat out of the bag! 
Basepaws offer unique home genetic testing kits that can help you equip yourself with information about your cat's ancestry. Anna Skaya is the founder of this innovative cat genome testing brand. 
In 2016, they received funding from through TV show Shark Tank to expand their business. Basepaws is currently situated in El Segundo, California, United States. 
A large part of their Basepaws' model is data collection. They intend to utilize it to develop future products, like pet health coaching services and pet food.
It is one of the largest companies that focus on cat ancestry and genetics. The test kit at Basepaws covers everything from wild cat index, cat's traits, breed, and health. 
This female-founded company is helping feline owners dig deeper about their pet's health and genes. 
Their test kits offer several different genetic markers that can uncover potential hereditary diseases. The brand aims to allow feline owners to take proper care through the timely discovery of diseases. 
The Basepaws report covers the four primary breed categories. The company further specializes in a multitude of products. What's more, Basepaws also indulges in programs that aim towards better feline health. 
Cat DNA Test Pros Explained
Basepaws can unveil facts about your cat that no other genetic testing can do. There are many benefits to using Basepaws' genetic testing kit, including: 
Free Shipping: Customers tend to prefer a brand that offers free shipping as it reduces the overall price tag. Free shipping is an incredible incentive that makes cat DNA testing more affordable. 
Easy Sample Collection Process: With Basepaws, you don't have to go through multiple steps to take samples from your kitty. There are only a few simple steps in which you can get the samples and complete the process. 
Discover Wild Cat Genes: Every feline parent wants to know if their pet cat has genetic similarities to cougars, tigers, leopards, or cheetahs. Lucky for you, Basepaws has got that covered! 
Unveils Genetic Disposition: Basepaws genetic testing kit also allows owners to identify genetic dispositions for as many as 17 different genetic conditions. 
Learn About Cat Breed: Through the test, you can also learn about the breed similarities of your furball.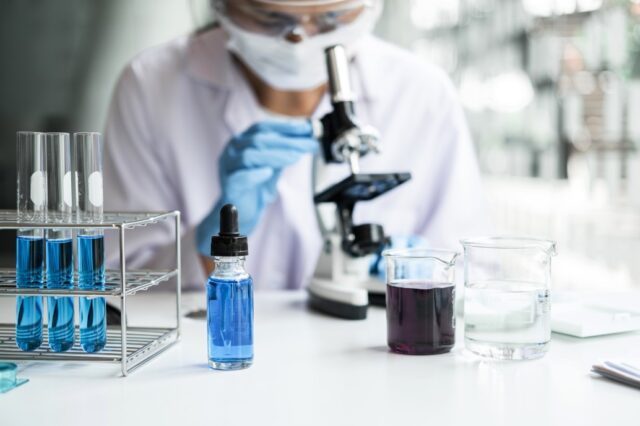 Cat DNA Test Cons Explained
Like human genome testing kits, feline DNA test kits also face shortcomings. However, the cons of this cat DNA test kit are no dealbreakers. Take a look at the cons before you buy Basepaws' DNA kit: 
Long Wait For Results:

The current cat gene testing world isn't as developed as human genetic testing. Even with Basepaws' comprehensive database, it can take them weeks to give results. 
Accuracy Issues:

Many feline parents claim that Basepaws' tests results are not pinpointed. However, the current state of technology in cat genome testing isn't 100% developed. 
Doesn't Offer Many Useful Details:

Despite identifying 17 different genetic dispositions, Basepaws' resourcefulness remains restricted. It is because genome testing for cats is still pretty much in the development stage.
Here are some key facts every cat parent should know about Basepaws:  
Anna Skaya founded Basepaws in 2016. 

It is the world's first at-home cat DNA test kit. 

The brand employs a dedicated team of expert geneticists and vets.

Email and phone customer service forms

Company website:

https://basepaws.com/
Takes 4-6 weeks for results 

Medium to strong privacy protection

Offers 17 different genetic dispositions

Savings and promotions applicable during checkout 

Test for all breed groups 

Several health markers 

Saliva swab sample collection method
You might be surprised to hear that the 2021 premiere of Shark Tank featured Basepaws' CEO and founder, Anna Skaya. Basepaws was a part of the television show Shark Tank in the year 2019. 
Appearance on this TV show proved out to be a major boost for the feline-focused brand. Before appearing on the show, Basepaws was understudied, underfunded, and needed a boost for development. 
Shark Tank's members realized that the opportunities for cat DNA testing are endless. At the end of the show, Anna Skaya bagged a deal with both sharks – Kevin O'Leary and Robert Herjevac. 
After successfully securing funding for the venture, Basepaws saw a 10x growth boost and is also notorious for being Shark Tank's most successful deal.
Basepaws currently has only three products in its range. Here's a round-up and a brief introduction to different products available at Basepaws. 
Breed + Health DNA Test:

This test is essential to offer cat owners information about their cat's health, breed, habits, and traits. This DNA test kit has several health markers for cats. The product has a whopping 39 genetic markers to detect major genetic complications.

 
Dental Health Test:

The dental healthcare test is a one-of-a-kind product covering all significant oral health issues in cats. It offers risk scores for bad breath, tooth resorption, and periodontal disease. 
Whole Genome Sequencing Test:

The whole genome test is an intricate method of assessing the entire genome picture. This test offers a cat's complete, future-proof genetic details. Also, it takes about nine weeks to publish the ultimate results.
Basepaws offers you three amazing options for testing your cat's health. The least expensive kit is the Breed Groups DNA testing.
With this kit, you can learn a lot about your cat's genetic similarities. It'll also be easier to receive health recommendations for your kitty. 
There's a middle option that the is Breed + Health DNA Test that falls on a mediocre budget. It includes comparisons with all breed groups and breeds, chromosome map, wildcat index, lifetime breed updates, etc. 
The most expensive DNA test kit of Basepaws is their Whole Genome Sequencing kit. This test offers 100% of the raw data and genome. On holidays, you can get a massive deal on all three tests. These deals make the perfect holiday gift for the furry paws!
How Does Basepaws Cat DNA Test Kit Work?
When it comes down to how they work, the process of testing a cat's DNA and a dog's DNA is the same. Basepaws ensures that the process of genetic testing is exciting for the owners and the felines. 
The process of using the Basepaws cat DNA kit is pretty simple. The first step in the process is to sign up with Basepaws. You can visit Basepaws' official website and create an account with them. Basepaws will use this account for all future communications. 
Once you register yourself and buy any genetic testing kits, it's time to test your kitty. What we love most about Basepaws is that they offer a comprehensive guide on how to conduct the test. 
Also, swab testing for cats is one of the most painless and easy-going methods of sample collection. Once you successfully collect the samples, you have to pack them and send them back to Basepaws. 
As soon as Basepaws receives your feline's cheek swab, they'll get to test the DNA samples. The brand uses state-of-the-art technology to break down your cat's genetic information. The process of testing the DNA samples might require weeks.  
After thoroughly reading the DNA samples, the expert geneticists at Basepaws prepare comprehensive reports. Their reports contain highly valuable information about your little pet's genetic profile. 
Basepaws will send across the test results on the registered mail ID as soon as they're ready!
Cat DNA Test And Cat Health
As we've mentioned before, a cat DNA test is an excellent way to discover the health issues in your cat. However, before you put your kitty's genes to testing, you should understand what health issues it can find for you. 
The Basepaws cat DNA test kit and kits from other brands use certain health markers associated with cat genetic diseases. 
Some of the common genetic diseases in cats are polycystic kidney disease (PKD) and hypertrophic cardiomyopathy (HCM). You should perceive these DNA kits as preventive tools.
Why Should You Test Your Cat's DNA?
Pet DNA testing isn't exactly a discovery. However, cat DNA tests are a relatively new concept. The technology for cat DNA testing is constantly evolving. Although taking a cat DNA test might be costly, they are worth every penny. 
Cat parents claim that taking DNA tests helps them to take better care of their furry feline. Besides, reviews also claim that finding your cat's genetic profile and ancestry is an entertaining experience. 
Even if you cannot find out your cat's ancestry and breed group without 100% certainty, it'll still be insightful. With a DNA kit for cats, you can learn more about your cat's potential health issues and different traits.
Final Thoughts On Cat DNA Tests
The most important reason to invest in a DNA kit for cats is to discover underlying health issues. Unless you are a vet, the only way to figure out what's wrong with your kitty is the Basepaws cat DNA kit. 
This test kit will help you paint a better picture of your cat's genome, genetics, and breed. 
These DNA test kits can help you spot both concerning yet fun facts about your feline. Products from Basepaws are not only reliable but also highly accurate. Finally, these kits are a great step towards taking better care of your naughty mousers. 
With the Basepaws cat DNA test kit, you can avoid surprises when it's about an illness that can manifest.
Frequently Asked Questions About Cat DNA test