Let your cat get the confidence in every batch of Natural Balance Cat Food.  How? Well, you'll have to dig deep in this Cat Food reviews to know more.
The company believes "Food for a Lifetime." They know that whatever you feed your cat is as important as your meal. 
That's why they prepare the pet foods with premium ingredients in a hygienic kitchen. The major part of ingredients in their pet food comprises real animal proteins, fruits, and vegetables.
Also, most of their formula only includes essential ingredients that your pets need to thrive.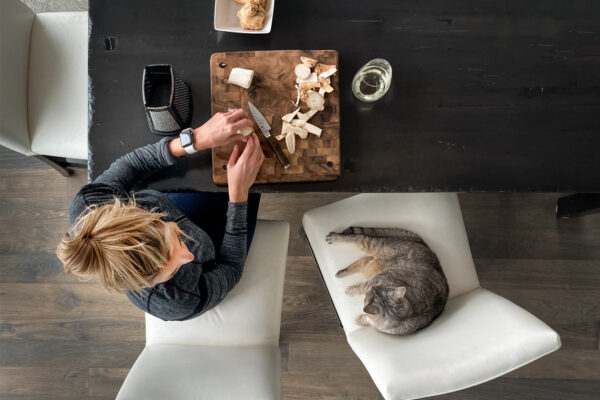 Their expert teams craft recipes are so perfect that meet your pet's nutritional needs. Hence, whenever you are giving Natural Balance Cat Food, you can provide it with confidence. 
Here, we'll discuss more on their offered pet foods, recall history, and more. Also, we'll review some of the best Natural Balance cat food. Be with us until then.
Natural Balance Cat Food Reviews- Our Top 3 Picks
1. Natural Balance L.I.D. Limited Ingredient Diets Dry Cat Food
Natural Balance Limited Ingredient cat food is best for them, who are seeking for alternative ingredients. Most Natural Balance limited ingredient cat food reviews claim that it limits ingredients in cat's diet. 
What Does It Contain?
This limited ingredient formula includes high-quality duck as a premium protein source. It ensures essential amino acids which maintain strong muscle tone and a healthy, shiny coat. 
This grain-free recipe contains green peas as a great alternative to grains. Besides, its complex carbohydrates fill the need for grains in their diet. It also contains prebiotic fiber which helps in digestion and inhibits your cat from overeating. 
Thus, it's a great option for cats with overweight and diabetic. The formula doesn't contain artificial flavors, colors, and preservatives. Overall, Natural Balance limited ingredient cat food provides complete and balanced nutrition. 
Top Ingredients: Green Peas, Duck, Duck Meal, Pea Protein, Salmon Oil, Canola Oil, Flaxseed, Salt, Vitamins, Minerals, Taurine, and more.
Omega-3 Fatty Acids 0.50%
Calorie Count: 3500kcal/kg and 410kcal/cup.
2. Natural Balance L.I.D. Limited Ingredient Diets Wet Cat Food
Coming up next one is the similar formula, but it comes in a wet form. This limited ingredient wet cat food is excellent for alternative ingredients seeker along with proper hydration. 
What Does It Contain?
Like the previous one, this formula contains duck as a premium protein source. But, this formula is prepared differently.
Here duck, duck liver, and green peas are processed in duck broth. It makes the recipe delicious and helps supports strong muscle tone. 
This wet cat food is free from common food allergens and artificial ingredients. It is thickened with carrageenan and guar gum. The recipe contains a great source of moisture that your cat needs. 
Moreover, natural balance limited ingredient wet cat food contains fish oil as a source of omega-3 fatty acids. This food is designed to support healthy digestion. It also maintains healthy skin and coat.
By limiting the ingredients, it helps to reduce the number of ingredients that your cat is exposed to. Above all, the recipe contains an excellent balance of nutrition and proteins. Your cat will surely get a balanced diet in all life stages.
Top Ingredients: Duck, duck liver, duck broth, duck meal, pea protein, ground peas, natural flavor, vitamins, salmon oil, minerals, taurine, guar gum, flaxseed meal, and so on.
Calorie Count: 1220 kcal/kg; 190 kcal/5.5 oz
3. Natural Balance Wet Cat Food- Chicken & Liver Pate Formula
This Natural Balance wet cat food is the most demanding formula from their Original Ultra product line. This ultra-premium formula offers complete nutrition for all types and life stages from kittens to adults.
What Does It Contain?
This formula is primarily made with real chicken and chicken liver. Apart from these, it contains carrots, brown rice, and dried egg which are cooked in chicken broth. The quality amount of chicken with dried eggs makes the recipe rich in protein. 
Besides, carrot and brown rice is an excellent source of carbohydrates. The recipe also contains taurine, which helps in the digestive system. It makes the food essential for any cat's diet. 
The formula also includes cranberries to assist your cat's urinary health. It is formulated to be highly digestible with a unique mix of meats and energy sources. 
The Natural Balance ultra-premium cat food uses carrageenan and guar gum to thicken the formula. It also makes the recipe delicious and supports healthy skin and glossy coat. 
Moreover, the recipe doesn't contain any artificial flavors, colors, and preservatives. All you'll get is the natural ingredients in this formula. It is prepared to provide your cat with lots of vitamins and minerals. 
Top Ingredients: Chicken, chicken liver, chicken broth, carrots, brown rice, dried egg, vitamins, guar gum, minerals, cranberries, taurine, carrageenan, and more.
Calorie Count: 1152 kcal/kg; 180 kcal/5.5 oz can.
History of Natural Balance Cat Food
The Natural Balance Pet Food Company manufactures each cat food. Dick Van Patten founded this company in 1989. It's headquarter is located in Burbank, Los Angeles, California. 
Once Van Patten went to John Davidson's show as a guest and Joey Herrick was a drummer in that show.
During a conversation, they both shared their affection for animals. Joey Harrick was concerned about animal rescue, and Van Patten wanted to open up a pet shop.
Finally, they both wanted to start a pet food company. 
Consequently, they founded the Natural Balance Company. They took advantage of the growing demand for filler-free and organic pet food. Probably, that's why their foods are labeled as "Food for a Lifetime."
Natural Balance combined with Del Monte on May 22, 2013.
Del Monte is the maker of pet foods like Meow Mix, Milo's Kitchen, and Kibble 'n Bite. In March 2015, Natural Balance was purchased by The J.M. Smucker Company along with Big Heart Pet Brands.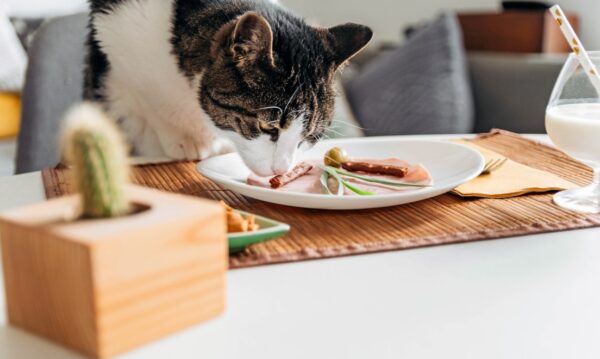 Natural Balance brings the ingredients from all over the world, including France, the United States, New Zealand, India, and Canada.
The company shares information about protein sources. Unfortunately, there is no information available about the origins of plant ingredients. 
However, their products claim that "Packaged with Pride in the USA." It means they seem to be made in the USA as well.
The Natural Balance company claims on their website that they only include high-quality ingredients. They include premium real animal protein, whole grains, vegetables, and fruits.
Natural Balance Cat Food Recall History
The Natural Balance Company has been recalled many times in the same year in 2007. Also, they are one of those companies who was involved in melamine recalls. 
In 16th April 2007, Natural Balance got complaints from consumers about Venison & Green Pea Dry Cat Food. At the same time, one of their dog food was also involved in this complaint. 
Most pet owner claims that their pet experienced vomiting and kidney failure. After testing their affected products on the lab, the result shows a trace amount of melamine.
Immediately after a few days, the company issued a recall for three canned dog food and one canned cat food.
It was on 27th April 2007. The reason was the same; the affected food contains melamine.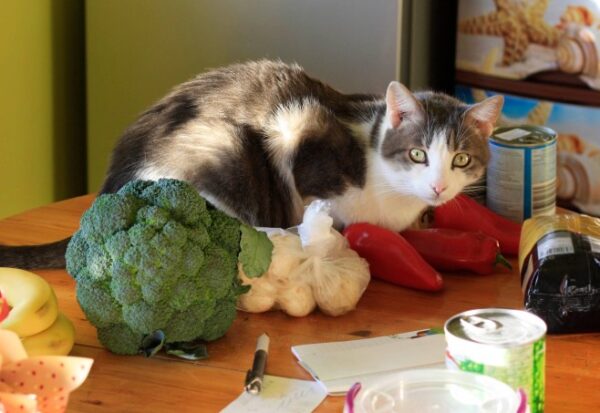 The source of this melamine is possibly from rice protein concentrate. This time, Natural Balance Company make the manufacturer American Nutrition, Inc. (ANI) responsible.
They also said that the manufacturer adds the stained rice protein without letting them know. 
A few months later, on July 2007, Natural Balance cat food recall happen once again.
Though it was not due to melamine contamination, potential botulism outbreak was the reason. Luckily, there was no illness reported with the pet food.
What Type of Cat Foods Does Natural Balance Offers?
Natural Balance has plenty of options of cat foods including wet, dry, rolls, and treats.
They offer five different formula for cats with different requirements.
These formulas are L.I.D Limited Ingredient Diets, Delectable Delights, Original Ultra, Platefulls, and Fat cats.
All these formulas are segmented into different categories, including grain-free, healthy weight, high protein, and indoor.
Natural Balance Limited Ingredients Formulas
Natural Balance limited ingredient cat food line is prepared for cats with food sensitivities or allergies. This formula is made from a single animal protein source.
The foods in this line aids support healthy skin and coat and digestive health. 
As stated by many Natural Balance cat food reviews, the limited ingredient has most flavors compared to others. Moreover, this line includes dry, canned, and wet cat food from high protein, grain-free, and indoor categories. 
According to most cat food reviews, limited ingredient dry food is popular among all.
Here are few dry cat foods:
The limited Ingredient product line also includes canned food. Most Natural Balance Wet Cat Food reviews claim that limited ingredient canned foods are also popular.
Here are some quality affordable wet foods:
Natural Balance Delectable Delights Formulas
The cat food in delectable delight line is perfect for picky pets. This formula comes in small-batch, and all the cat foods are handcrafted.
Delectable delight includes  only wet formula for cat's balanced and complete nutrition. You can give them as a food topper.
Here is some of the delectable delight formula:
Natural Balance Original Ultra Formulas
The original-ultra formulas are perfect for helping support your cat's well-being. This line includes four dry cat food and almost nine canned cat food.
The flavors are different in each recipe. The formula helps support in neural and brain health, healthy bones and teeth, healthy heart and eyes.
Here are some of Original Ultra cat foods are:
Natural Balance Platefulls Formulas
Natural Balance Platefulls formulas are gravy-like food for cats with sophisticated taste. This line only includes almost 12 wet cat food in a different flavor.
They all have a consistent form and texture. This grain-free formula comes in a convenient pouch.
Here are some of the Platefulls recipes:
Natural Balance Platefulls Formulas
Natural Balance Platefulls formula only includes one low-calorie cat food. This formula is specially prepared for overweight adult cats.
With fewer calories, it offers premium protein blend and high fiber content. This formula includes complete and balanced nutrition.
The Natural Balance fat cats low calorie with chicken meal and the salmon meal is the only dry formula. 
All in all, Natural Balance cat foods are perfect for cats who have a problem digesting other foods. Like their campaign "Buy with Confidence," they ensure a sense of security.
If you are concerned about your cat's food safety, you should consider Natural Balance cat food.
Apart from the recipes in our Natural Balance Cat food reviews, you can buy their other recipes with confidence.
As an Amazon Associate, I earn from qualified purchases. www.bestcatfoodreviews.com  is a participant in the Amazon Services LLC Associates Program, an affiliate advertising program designed to provide a means for sites to earn advertising fees by advertising and linking to Amazon.com.