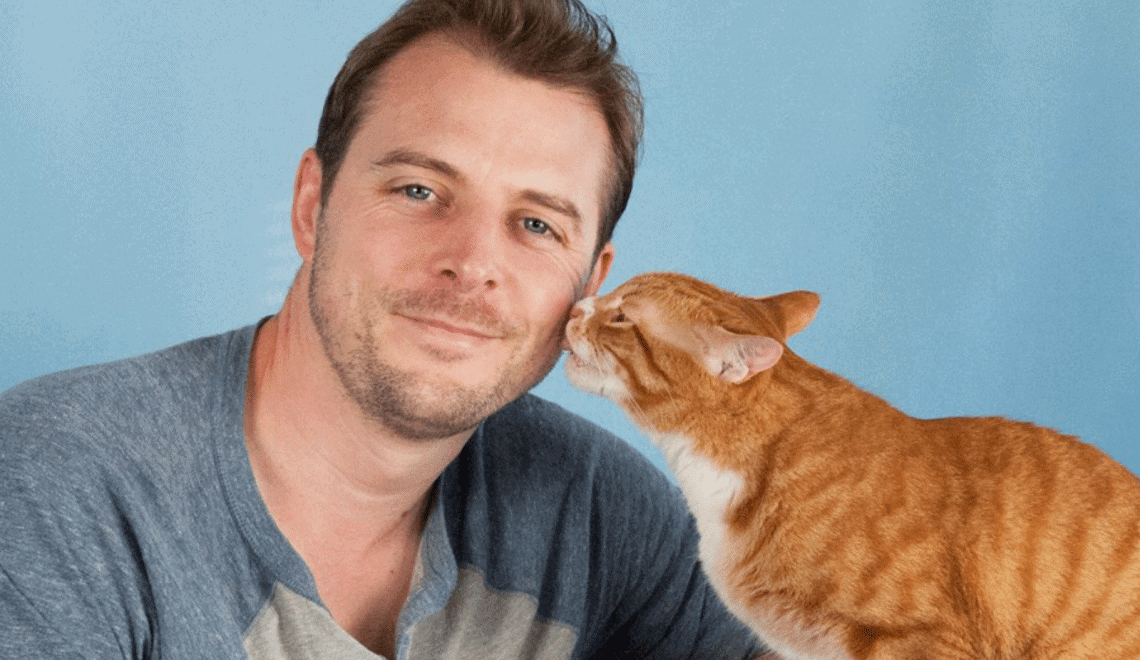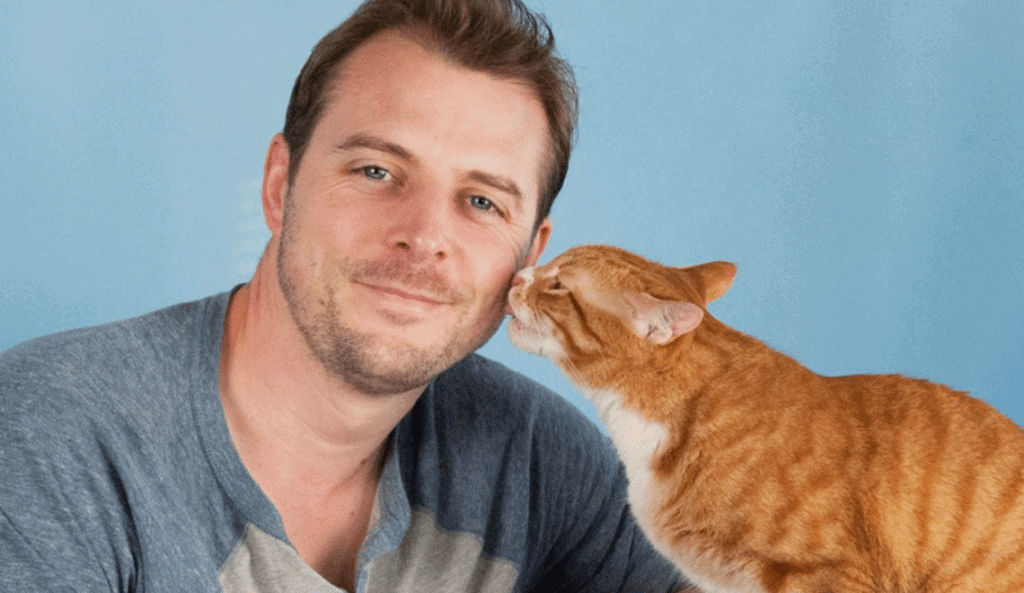 In men, having a thing for the cats often been considered as somewhat negative. Although in the past it has been quite a topic of ridicule, the idea is slowly changing. People for some reason associate cats to feminine nature and therefore men who love cats sometimes fall under this stereotype of being a ''sissy'', or not being '' man enough''. You would understand this idea of masculinity is not something every man desire, rather, it has been forced upon men by society. ''If you are man, you will have to go fight that other dude around the street, If you are a man, you will have to prove it with power and might'' and most importantly ''you can't just have a cat as pets if you are a man''. Well, this short read will deconstruct this myth and will definitely change your mind. You will get to know why cat men are the best!
First of all, there are plenty of examples of men who own a cat are falls under the ''tough'' and '' masculine'' category. If you think owning a cat is something that only women should do, I would then better suggest you to go tell it to the war veteran who brought a kitty friend from where he was deployed to. You would definitely have the possibility of being physically taught what serious masculinity really means. Further, I don't find people like Marlon Brando or David Bowie to be ''weak'' or ''unmanly''. Again, if we think cat owners are weak and fragile, then we will have to call people like Abraham Lincoln and Nicolas cage weak, which you know, does not fit the description of what the society tries to force upon. Are you getting it now? This whole idea of cat-men being weak and vulnerable is just a social construct? You will get to know the real picture as to why men love cats. Go through the complete psychoanalytic detail behind men who adore kitties.
Forbearing and Understanding
Even the sweetest of cats are not kind sometimes. Instead, they are very well known to be jerks. So, men who pet them must be understanding and patient. Cats are more like human babies, they tend to do, what you forbid them. You have to have a mature mind to handle their continuous acts of mischief.
Plus, looking after a cat is not as easy as it seems. You'd always watch nice videos about cats on YouTube and other social networking sites. But there is a whole lot of other stories which occurs behind your mobile screen, which you do not know about.
Men Who Love Cats Are Responsible
Cat men are responsible, even if they are not, they will have to be one. You will have to decorate your house for your cat so that she feels at home. Moreover, you will have to feed her every day, two to three times a minimum. These feeding sessions may not go quite nicely if your cat is one of those indecent types. Further, you will have to struggle to make her drink sufficient water (something the kitties do not like) every day.
The activities you see above are just a couple of the many, which a cat guy has to perform on a regular basis. You should now already understand the amount of toil and patience men have to put behind a cat.
Strong Spirited and Supportive
You'd mostly not want to go through toil and struggle to rescue an animal even if you like it. Many do not have this strong spirit to save others. We always want to do what is best for ourselves only. Cat men are often the one liberated from such selfish and survival nature.
You will notice, men who love cats will do anything to save their loved animal. In the cold winter times, many stray cats face serious threats. Sometimes cats get stuck to places that if someone does not help her, she will die as a result. You will see these cat men as saviors when anything like this happen. They will struggle to get the kitty to safety and sometimes putting their own lives in danger (tell me it's not manly).
If you are talking about if someone is a family guy or not, you should ask if he owns a pet. Almost everyone will agree that most of the people who own a pet whether a cat or a dog, is someone they can trust as a family guy. Having a cat as a pet is even more difficult than dogs. Dogs are highly obedient creatures and will not mess your house if proper instructions are given.
Cats, on the other hand, are quite the opposite. They tend to have a mind of their own. You may often see them sitting lonely thinking about something or doing strange things which you will never be able to explain. They are highly mysterious creatures, filled with a sense of individualism and pride. Only a family guy will be able to handle such a psyche. You can argue that a person who can deal with creatures like this will surely be at ease with his other family members as well.
One of the core personality traits of men who love cats is that they are committed to what they love. They will go from rescuing an endangered to kitty to cleaning her excrement from the floor. But will never leave his beloved creature. This absolutely displays the inner nature to commit to a cause in men who love cats.
I hope you now finally understand this social myth and the true inner nature of men who love kitties. Men who love cats as we have discussed are responsible and supportive. They have a kind heart and they struggle to save and keep what they love. All these lies you have been fed by your friends or colleagues can now be discarded and you can now welcome your cat loving friends!   
don't forget to check out our top content for sensitive stomach cat food and other reviews.