Food is the ultimate essential for cats. Not only cats but even other living animals also cannot live without it.
It's not like they can't live without food for a day.
Cats can survive for a specific time without having food. 
But how long can cats go without food? 
It depends on your cat's health.
Any healthy cat can live for a week and more without having food.
But, a sick cat may not survive that long. Their body is already weakened, and it may be dehydrated with further starvation. 
What should you do?
As a pet owner, it's your responsibility to watch out for the cat's situation.
You should offer them food if they don't eat for 24 hours.
It is also true that you cannot force them to eat. But, you can at least try. 
How Long Can Cats Go Without Food?
Sometimes your cat becomes sick and refuses to have food. As a cat parent, you are worried about how long this will continue.
Your concern is logical.
Loss of hunger in humans is a sign that something is wrong in your cat's lifestyle. 
It could be an indication that your cat needs to be taken to the veterinarian. Or else, it might be just a random phrase that'll pass off soon.
There is another thing that happens in mammals, known as "cleansing." It means skipping food for a day, which is suitable for cats. 
Beyond that, it could be life-threatening to cats. Admittedly, there is no specific schedule for cats.
However, every cat will go through the same physical changes when they don't take food. Any cat, including a kitten, adult, and senior, shouldn't refuse food. 
The ability to survive without food depends on many factors, including;
Age

Genetic heritage 

Weather

Surroundings

Emotional state
Feral cats can survive longer without food than indoor cats. Indoor cats are not habituated to the diet like wild cats. So, you have to monitor their eating habit regularly. 
An average healthy cat can live without for a week or two weeks if they drink water.
They need to take an adequate amount of water according to their age. An elder cat cannot survive like a kitten. Similarly, a kitten cannot survive like an adult cat. 

What Happens When A Cat Doesn't Take food?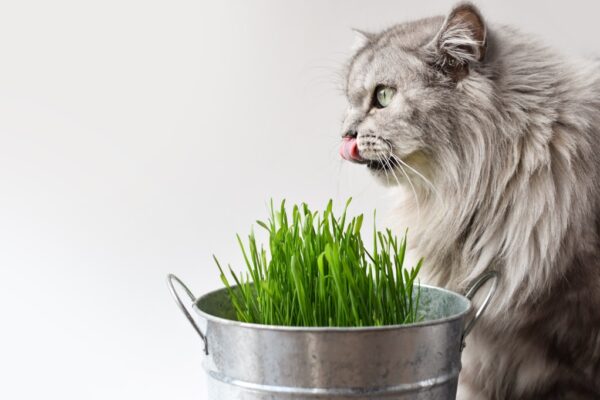 Cats need to have daily nutrition and fluids to stay healthy. Their body cannot retain nutrition for a long time.
When they don't eat enough, it means they are not taking enough food. 
Their liver cannot properly function if they don't make enough protein. Not only liver, protein acts as the cornerstone to many more functions in a cat's body.
The cat food works as a source of energy and calories. One such example is the best grain-free cat food.
The health of the cat will decline further without adequate energy and calories. Also, if they have diarrhea, their body will shed taurine through the waste.
Taurine comes from food, so without it, your cat's health will deteriorate. 
If the cat stop eating, they will also suffer from malnutrition. Here are the symptoms of malnutrition;
Lethargy

Muscular weakness

Lack of grooming

Swollen gums

Dry skin

Poor eyesight
The worst that happens is hepatic lipidosis.
Their body starts to process fat to survive.
But, the cat's liver is not capable of handling the fat efficiently.
The older cats are at high risk of hepatic lipidosis. 
Conclusion
In most cases, cats stop eating because they are sick or any changes happen in their body.
If that is the case, you should take your cat to the vet immediately.
You should also notice other cat's behavior. Such as, if they are using a litter box or not. 
When your cat doesn't take food for about two days, we strongly suggest visiting the vet.
Do not wait until it becomes more severe!
As an Amazon Associate, I earn from qualified purchases. www.bestcatfoodreviews.com  is a participant in the Amazon Services LLC Associates Program, an affiliate advertising program designed to provide a means for sites to earn advertising fees by advertising and linking to Amazon.com.