Imagine having a hard day at work. You come back home, exhausted and angry with the world. As you slump into the couch wearily, your furry feline friend slithers into your lap and purrs gently, nestling their head against you.
This adorable scenario is sure to bring a lot of comfort and joy to all who visualize it. So, why don't you try to turn this sweet picture into reality? 
Owning a pet is slated to have a slew of health benefits – mental and physical. Whether it's to provide companionship, stress relief, or better physical health, all of us could benefit from having a pet (or two)! 
In this article, we pay specific attention to one of the most well-loved animals of all time – the kitty cat! Cats are incredibly versatile and an adorable pet to own. 
Are you debating over whether to invest in a pet cat? This article will answer all questions as we delineate the advantages of having this feline friend at home.
Owning a cat is not only fun but is easy, as well. These adorable animals are generally more low maintenance than other popular pets like dogs (no hate, though!). 
There are a few unparalleled benefits of being a cat owner which make life great. Some of them are:
Low Maintenance
One of the winning features of a cat is its low maintenance.
Generally, cats don't require long periods of physical activity. Also, many cats aren't entirely dependent on their owners for exercise; they like to walk and play independently. 
When it comes to grooming, cats are clean and hygienic animals. 
They like to lick themselves throughout the day, something uncommon among many household pets. Licking is not for cleansing purposes but to regulate body temperature, stimulate circulation, and prevent hairball collection. 
Additionally, cats are an excellent pet to own if you live in a small-sized residence. 
Cats don't require a lot of space for living and playing. As long as the owner has toys and high corners like shelves around the house, your cat will most likely be happy! 
Independence 
This unique feature in cats is analogous to their low maintenance but also makes them supremely cool! 
While cats love their fair share of affection and validation (don't all social animals do?), they aren't dependent on it. 
Cats are adept at entertaining themselves. They aren't in constant need of human gratification and touch. 
This feline feature is especially great if you're a busy, working individual who doesn't necessarily have ample time and energy to spare to provide constant attention. 
It's a win-win for both the pet and its owner!
Helps With The Cleaning 
It's a pretty well-known fact that cats love to hunt mice and other rodents. Additionally, cats are fantastic at catching and eliminating insects and pests. 
A cat's keen hunting skills will prove to become an easy and efficient method of household protection. If you have a cat around the house, you will surely see far fewer pests and insects!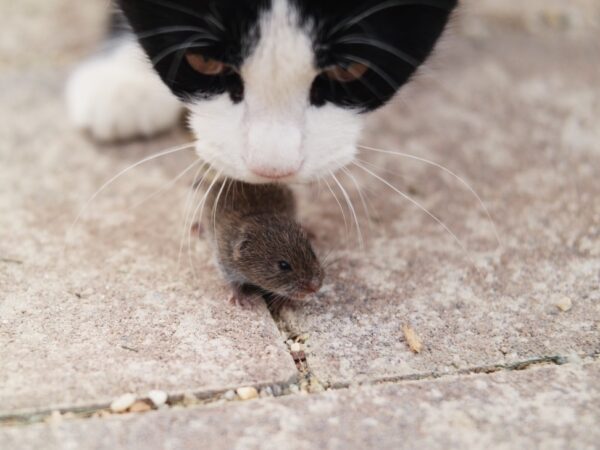 Quiet And Peaceful 
An underrated feature, but cats are generally tranquil and peaceful. 
They don't make raucous, loud sounds unless it's for something important. At most, cats may meow when they're hungry or (very rarely) hiss when expressing pain, fear, or annoyance. 
But, most owners wouldn't have to worry about a cat disturbing them during sleep or while they're away from home. 
A cat's general state of relaxation and quiet is beneficial for households with sleeping infants at home or neighbours with thin walls.
Long Life Span 
The typical lifespan of most animals is 10-15 years. The loss that comes with parting from a pet is stressful and painful.
However, cats have a far longer lifespan than most household pets. 
While you will typically outlive your cat, your furry friend can be with you for as long as 20 years or longer! 
Studies have reported that the mere act of watching cat videos can boost mood and energy. Just imagine how it would be like if you could play with an adorable cat in real life!
Mental Health Benefits
Being in the company of a cat is known to offer you comfort and helps uplift your mood, livening the atmosphere.
Fuzzy Stress Relievers 
The acts of caring for and spending time with a cat are known to reduce stress levels. 
The soft, wholesome, and adorable nature of a cat can reduce any unpleasant feelings of anxiety and fear. Furthermore, playing and cuddling your furry pet can be a wonderful source of distraction, helping you (even temporarily) forget about your stressors. 
Even the more tiring aspects of pet care like washing or feeding keeps you preoccupied. The act of caring and tending to somebody's needs can be rewarding and bring out good feelings. 
Your Trusty Battle Comrade Against Depression 
Many studies have noted that cat owners are less depressed and anxious because of their adorable pets.
Even the mere sound of a cat purring can significantly reduce feelings of sadness! A cat's purr is therapeutic to humans with the power of lowering stress, healing infection, maintaining blood pressure, and much more.
If you have a cat at home, you now have an extra reason to cuddle them while sleeping!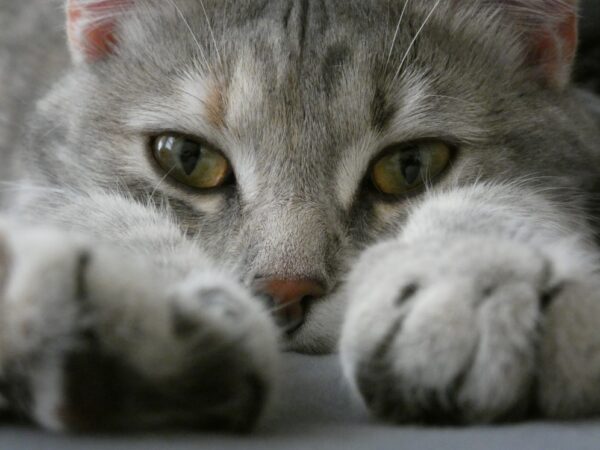 Wholesome Therapy Animal
Cats are versatile and adaptable, which makes them great pets for any environment. 
Nowadays, many cats are used as therapy animals in various settings and for all sorts of patients. Therapy animals are used explicitly for helping people heal and cope with their many illnesses. 
Cat's natural ability to reduce stress and anxiety while providing companionship helps people. While a cat isn't a substitution for medication or counseling, it can add a lot of joy to a sick person's life.
Many children suffering from cancer or assault are given cats as pets. Soldiers who have PTSD at war are gifted pets to help them cope with their symptoms and depression. 
Lifestyle Benefits 
Cats are a great source of fun and companionship. You can never feel bored or lazy with a cat at home! 
Some of the many ways cats can make life more vibrant and colorful are: 
To All The Singles Out There – Grab A Cat! 
Being a pet owner speaks volumes about a person's personality and preferences. Studies show that pets can help you gain more human companionship! 
While strolling in a park with your cat or inviting someone at home, your feline pet is bound to initiate many conversations.
Listing your cat on your dating profile can help attract many interested parties drawn to your adorable pet or who want to share similar cat experiences! 
Finding Purpose And Joy
As you grow older, it becomes easy to lose sight of the good things in life. Losing a career, a partner, social connections, and youthful strength can take a toll on you. 
Having a cat to look after and tend to is an easy and entertaining way to reincorporate structure in life! 
Whether it's cuddling your pets, shopping for their food, or yelling at them for messing up your kitchen floor, it's bound to make life more dynamic and fun. 
Added Joy For Kids And Teens! 
When both parents are working, children can feel bored and abandoned. In such challenging scenarios, investing in a pet is an excellent way of helping your kids stay happy! 
A cat is a safe animal to keep in the house with kids. They're quiet, gentle, and low-maintenance. They're especially great for hyperactive and aggressive children since cats can teach them to take things slow. 
Studies have shown that kids who spend time with cats can grow up to be more empathetic, responsible, and confident. 
So, even if the parents aren't around to impart some lessons to their kids, your pet cat can do some of your work for you! 
Physical Health Benefits 
Cats are known for providing several physical health benefits as well.
Lower Risk Of Heart Disease
Studies have found that owning a cat can significantly lower the risk of contracting cardiovascular diseases. So, they're great for the heart and mind! 
Better Sleep
Cuddling with a cat at night can help you enjoy better sleep. Sleeping with cats has proven more beneficial for rest as compared to sleeping with humans.
Having a pet cat is bound to add vibrancy and color to your life. Apart from amplifying the fun, cats have many physical and mental health benefits.
If you have the resources and passion for loving a cat, don't feel afraid to make the jump.
It'll be one of the most purrfect and pawsitive decisions you'll ever make!
Frequently Asked Questions About the Benefits of Having a Cat
Children with learning disabilities face social and learning issues. Interacting with a pet cat would reduce loneliness and teach the child about social cues, empathy, and play. 
Hanging out with a pet can increase the child's attention span, mindfulness, and responsibility. So, there are many benefits involved! 
Cats are versatile and adaptable animals anyone can own. 
However, before deciding to buy a cat, ensure that you and other household members don't have any cat allergies. If your space is too congested and small for a cat to comfortably live in, maybe invest in certain toys and shelters that your cat can enjoy. 
Ensure if you have the time, energy, and money to help your cat live comfortably. 
Cats are a relatively easy pet to own, so you wouldn't face too many issues!
As an Amazon Associate, I earn from qualified purchases. www.bestcatfoodreviews.com  is a participant in the Amazon Services LLC Associates Program, an affiliate advertising program designed to provide a means for sites to earn advertising fees by advertising and linking to Amazon.com.