Best cat food for hairballs and vomiting Our Top Picks
Preview
We recommend..
Runner Up
Affordable
Treats
Probiotic Supplements
Food Name
Royal Canin Feline Health Nutrition Indoor Intense Hairball Dry Cat Food
Blue Buffalo Indoor Hairball Control Natural Adult Dry Cat Food
Purina ONE Hairball Formula Adult Dry Cat Food
FELINE GREENIES SMARTBITES Cat Treats
Pet Ultimates Probiotics for Cats – 20 Species – Stops Diarrhea & Vomiting
We recommend..
Preview
Food Name
Royal Canin Feline Health Nutrition Indoor Intense Hairball Dry Cat Food
Runner Up
Preview
Food Name
Blue Buffalo Indoor Hairball Control Natural Adult Dry Cat Food
Affordable
Preview
Food Name
Purina ONE Hairball Formula Adult Dry Cat Food
Treats
Preview
Food Name
FELINE GREENIES SMARTBITES Cat Treats
Probiotic Supplements
Preview
Food Name
Pet Ultimates Probiotics for Cats – 20 Species – Stops Diarrhea & Vomiting


Reasons Cats Throw Up and Ways to Treat a Vomiting Cat (video)





Best Seller List for Hairballs and Vomiting Cat Food

Product review on 6 best cat food for hairballs and vomiting
The market offers a wide range of products to prevent hairballs and vomiting in cats.
We selected 6 of them for you so that you don't have to.
Here are some of our best cat food to prevent vomiting and their positives and negatives for you to decide which will be the better option for you to buy.
1. Royal Canin Feline Health Nutrition Indoor Intense Hairball 34 Dry Cat Food
This brand has the reputation to be a choice for cat moms needing their cat to be healthy. The hairball formula is no exception to that mantra. This is perfect for kittens to cats alike aged between 1-10.
Now we know how impossible it is to prevent your cat from swallowing fur, but you can help them pass it out through this food.
It uses different fibers to digest the hairball with ease. It also helps the cats in other ways by providing necessary fatty acids and reducing inflammation. It helps to prevent tartar in teeth too.
2. Blue Buffalo Indoor Hairball Control Natural Adult Dry Cat Food
Blue Buffalo is famous for being natural and sourcing the very best ingredients for their cat foods. This is our best dry cat food for hairball control. It is recommended for cats older than 1 year.
Deboned chicken is listed as their number one ingredient. There are no meals and by-products here, which is another good thing about it.
Their unique characteristic is their LifeSource Bits which is a special kibble made with natural ingredients and contains plenty of vitamins and minerals.
3. Hill's Science Diet Dry Cat Food, Adult 7+, Hairball Control, Chicken Recipe
4. Purina ONE Hairball Formula Adult Dry Cat Food
This is the best cat food for older cats that vomit and have hairball issues.
It is usually recommended for cats above the age of 7 years.
This is a trusted brand for the service it provides and when every other cat food is not working or making things worse, you can count on this one.
5. FELINE GREENIES SMARTBITES Cat Treats
This treat for cats comes in chicken flavor. Each treat provides real chicken protein, fibers, and wholesome grains.
The FiberBlend formula allows your cats to get done with the hairballs as efficiently as possible
Note that, these are not cat foods, only treats which are snacks.
6. Pet Ultimates Probiotics for Cats - 20 Species - Stops Diarrhea & Vomiting, Cuts Litter Box Smell
Whilst other probiotics contain a hundred million CFUs only, Pet Ultimates Probiotics offers five billion of them in the least, per serving.
Other probiotics come with cheap fillers like sugar and grain maltodextrin but this one has no such thing.
You can sprinkle only one-eighth of a spoon on their food and watch their condition improve altogether.
What is meant by a hairball in cats?
The stomachs of cats are made such that they can take care of their fur. When a cat is grooming itself, it is actually using its rough tongue to remove the excess hair. Some of the furs are carried into the stomach of the cat.
The bulk of that fur is normally processed in there and when the cat eliminates the contents of its stomach, the ball comes out.
This ball of hair is called the hairball, about which we are talking here.
Sometimes, not all the furs are processed in the cat's stomach and the stomach becomes blocked. This is when instead of elimination, you will see your cat vomiting up the hairball.
Now it won't just throw up the hairball, there will be plenty of other things in the vomit like the vomits usually are, mixed with mucus, food, and green bile.
Do not be surprised when you see a tube coming up on the floor. This shape is due to the hairball passing up the tubular esophagus before it comes out of the mouth of the cat.
It is not very uncommon in cats, as they are frequently seen grooming themselves once in a while. What is a matter of concern is when this becomes very frequent, and that is a sign of a possible illness.
You had better notice other symptoms and signs before taking major actions.
What does a normal cat hairball look like?
How to tell that your cat has a hairball and the causes of hairball formation in cats?
Spotting your cat's hairball troubles is not very easy. Just as it sounds, it isn't as simple as a bunch of hair glued together to look like a ball of sorts.
The first misconception that owners have when they read about it for the first time is that these form on the fur of cats.
Unfortunately, no. These form in the stomachs.
They are generally eliminated in the form of stool. If not, that means something is wrong with the digestive system of your cat, and it isn't working as efficiently and you and the cat would want it to.
Also, if the cat cannot pass it out, it will throw the ball up, and you will have to look for a tube of hairs in the green-yellow bile to find out the culprit.
There are other signs to know if your cat has hairball but know that these may indicate something more or less than just hairballs
1. Lethargy
2. Lost appetite
3. Gaggling, hacking, retching without releasing or regurgitating a hairball
4. Diarrhea or constipation
5. Continuous vomiting for a long time
Other causes of vomiting in your cat and how to stop them:
Your cat isn't throwing up only because it has hairballs in its tummy. Any of the reasons below can be the consideration for your cat to throw up:
1. If your cat is eating from the garbage in or outside your home. In this case, stop it from having the garbage.
2. If you are changing your cat's diet frequently, you can be sure that your cat will throw up.
Any new dietary substance that gets in the stomach of your cat, it treats that as a foreign/alien substance and throws up.
What you can do in such a situation, is mix the old diet with the new one for one week in the least if you want to change the diet at all.
3. Overfeeding or free-feeding your cat, that is leaving a bowlful of food out to let it eat whenever is a bad thing some cat parents do.
Too much eating causes discomfort and hence the vomiting and cats without dietary control eating may suffer from diabetes and obesity.
The solution: stop with it.
4. Hairballs, about its prevention, we will discuss in the later sections that follow.
5.  Taking materials that are anything other than food. If a cat has grass or straws and anything for that matter which isn't its food, it will vomit. Watch out for that.
6. If you have not dewormed your cat, the tapeworm in the digestive system of the cat can cause it to throw up. It is very crucial that you have your cat dewormed.
7. Any disease can cause your cat to throw up, so have it checked with the doctor.
8. If your cat is having spoiled, stale, or expired food, it can throw up. When serving the food, check that is it normal and within the date of expiration.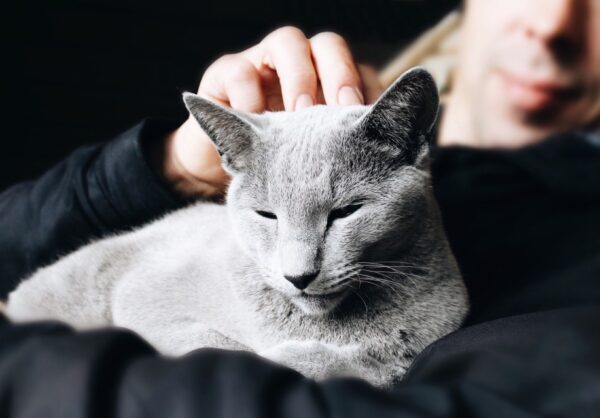 As we said, the remedies for hairball formation in cats are being discussed here separately. First things first, the easiest solution to hairball prevention is to stop your cat from ingesting its fur.
This is as hard as it sounds since it is such a natural cat behavior.
What you can do though, is brush your cat to remove the loose and dead hair from its coat that often itches and pokes the coat.
That way, when it licks itself it will not ingest the hair and hopefully won't pluck out hair from the coat, resulting in no to lesser hair ingestion. What you need to remember is that long-haired cats need to be brushed more often than not-haired ones.
This will not only help with the hairball but ensure that your cat's hair is not tangled and messy or matte.
This also helps to distribute the natural oils produced by the glands in the skin and helps the coat glisten and soft.
You can also take the following steps to reduce the frequency of hairballs in your cat:
    1. Using a Hairball Laxative:
Hairball laxatives help to prevent and remove hairball through the digestive tract of your cat. There are a lot of mild laxatives in the market that can remove this woe of yours, but be sure the dosage limited to a safe value.
    2. Alternative Exercises:
Cats groom themselves out of boredom or because they have nothing else to do. You can stop your cat from doing this by introducing it to a fun and interactive session of games and play.
You can buy it a mouse-shaped toy and have it chase that around the house. If you are at home, you can play with it yourself. In this manner, it will stop licking itself, and what's more, it will not sit around idle which gives rise to another truckload of problems and diseases.
    3. Giving your cat a Hairball Formula:
You can select one of our choices of the best cat food for sensitive stomachs or vomiting, or you can find one yourself from the market.
You will find plenty of options available there to choose from and help not just hairball formation, but also provide them with nutrition in the same food, killing two birds with one stone.
There are many specific formulas to help you with, and if you are confused or will be, you can take the suggestion from our product reviews.
How does cat food prevent hairball formation?
Besides doing all these regularly, you can make certain changes in your cat's diet to prevent hairballs.
High dietary fiber to help digest, grain-free diets to stop vomiting, more plant protein, and specialized formulae of the marketed cat foods can help to prevent hairball in cats.
Let us discuss in detail:
    1. Minimize Shedding:
Cat foods minimize shedding by providing rich ingredients that strengthen skin and hair in cats. This eventually decreases the number of hair that can be licked and reduces hairball.
    2. Healthier Digestion:
Gluten and cereals are not something that you need to totally avoid for hairballs. There are some cats that can easily digest it, and some cats that can't.
To ensure healthier digestion, you have to give it food that is rich in protein. Another thing that you need to know is, probiotics and prebiotics also help better digestion, both of which are present individually in 2 of the products we discussed earlier.
The idea is to move the hair out before it forms a ball or tube to be exact, in the stomach.
    3. Better Bowel Movement:
As much as we want our cats to have a healthy poop, we want the movement of the bowel through the gut easier.
A regular bowel movement can help ensure there are not enough strands present in the crevices of the stomach and the duodenum to cause hairballs.
Fibrous foods can work as the broom to sweep away the bowel that includes such strands out of the gut.
Vet advice on cat hairballs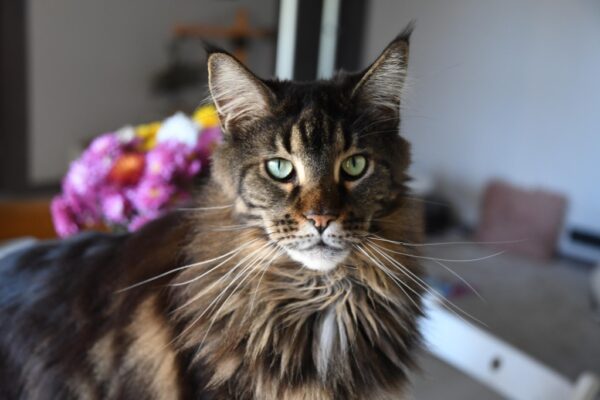 1. Most vets agree on the following factors about cat hairball; but know that these are presented in no order whatsoever:
2. They are more common in cats with longer hair, like Persian, Balinese, Siamese, Javanese, Himalayan, etc. than in cats with shorter hair like the British Shorthair, Russian Blue, etc.
3. Once every two weeks or once a month hairball throw-up is very common, but you can check with a vet about what is the acceptable number of throwing up hairballs by your cat.
4. Seasonal changes when cats shed their coats, hairball is very common.
5. Kittens experience this problem in less.
6. The hairball can be one to five inches long and an inch thick.
What to consider when buying the best cat food for hairballs and vomiting
Summing up in just 4 points, we present to you what is essential in your cat's hairball issues. Here are some of the things that you need to consider when buying the best cat food for hairball and vomiting:

1. Cats are obligate omnivores. They should have a protein-rich diet. This will minimize the shedding by promoting a healthier coat and skin.
2. There are cat foods that work wonders with gluten and cereal present in them. Then there also cat foods that make the situation worse with grain-free and gluten-free content. You should see your cat's past tracks and consult with a vet before making a change.
3. Choose between dietary and insoluble fibers if you want better poop or more nutrients and carbs.
4. Besides having grains and proteins, your cat's food should be rich in antioxidants, so a blend of veggies and fruits are also some really good options to try besides the regular cat food.
Buying guide for the best cat food for hairballs and vomiting
Choosing the best diet for your cat is significant for not just hairballs but for all the goodness that a diet change brings. For some cats, only digestive problems don't mean it is an issue of hairballs.
It can be because of too much fur intake. One of the best things you can do in that case is selecting the right cat food.
This guide is designed to help you buy the best cat food for hairball and vomiting and helping your cat rid of its woes:
    1. Ingredients
As we have mentioned a lot of times now, you must buy food rich in fibers. It should boast the fibers since it weeps away all the fecal material from the gut.
Again, too much fiber can mess up the digestive system. High-protein, low-carb, and low-fat food should also be on top of your list. Omega 3 and 6 are also great ingredients for your cat food.
If you find your cat is vomiting instead of throwing up hairballs, it is due to the cat being allergic to grains. This is easy to confuse with hairballs so pay closer attention.
    2. Taste
If your cat doesn't like the fancy hairball control cat food you got for it after so much research, all your efforts will go in vain.
Fortunately, there is a wide range of flavors for your cat to munch. The most common ones are chicken and fish flavors.
No one knows your cat's food preferences as well as you do. With guessing, suggestions, and sheer luck, you can find a hairball control food that is of just the right taste for your cat.
    3. Consistency of Food:
The consistency of the food is as important as the taste. You can find hairball-controlling cat food in both wet and dry varieties.
There again is pate, minced, morseled, sliced, shredded, etc. in the wet cat food category and kibbles of different patterns, thickness, and sizes of kibbles with chunks of meat or vegetables.
You have to take care of the type of food depending on other health issues that your cat has or not. Find one that is both appetizing and effective.
    4. Can size and food amount:
If it hasn't been too long that you are buying cat foods or have gotten yourself a cat, and you are someone who gets wet cat foods, you may have noticed that there are two common can sizes in wet cat foods.
One is 3 oz. and the other 5.5 oz.
Smaller cats and kittens can have the 3 oz. size in one sitting or for one meal, but larger cats can consume the whole 5.5 oz. in one sitting.
We don't want you to buy food that goes stale, and your cat should be given fresh food always. Instead of looking for or going for stereotypes, get whatever size your cat is comfortable with.
If you have a small kitty with a big appetite or a big cat that eats slow, you do not necessarily need to go for what is normal or is considered normal.
You can always buy more food and refrigerate, but picky cats hardly like their meal cold!
If you are buying dry cat foods, buy smaller packs if you prefer the ones free of preservatives.
Since there are no added preservatives, there is a high chance that your food will go to waste if stored for too long.
No one can deny the fact that the bigger bags are a better price per dollar. However, there is no use of food bought in a large amount in advance if it goes to waste.
Think and shop wisely because these hairball control foods are more expensive than the good old cat foods.
Other important features to consider while buying the best cat food for weight loss
These are what more you will need to look for in the diet foods:
     1. Nutrition:
A diet cat food can have fewer calories, but not lesser nutrition. Your cat is on a diet that means that it needs lesser calories than it takes now, but it doesn't mean that they need lesser nutrition.
Since it is now having lesser food than it was, you should up the nutrition level, if not keep it the same. Needless to say, the nutrition should come in a complete, balanced form.
     2. Taste:
Just as human diet food can be unappetizing, cats can have diet foods that guarantee the best of taste, but taste like vomit.
That will obviously force them not to eat, so the whole purpose will be defeated.
You have to pick it with caution and if possible try and test with some foods before deciding and settling for the right one.
     3. Wholesome ingredients:
The ingredients contained in the cat food should be traced from all-natural sources and have the littlest to none possible artificial ingredients.
Sometimes, to cut down on the calorie content to fit the need, manufacturers use artificial ingredients.
While you are opting for lesser calories, opt for the foods that have natural, healthy ingredients in them, free of by-products.

Related Post: Best Diet Cat Food for Overweight Cats in 2021
Things to avoid when buying hairball control food
We have charted here a lot of things that are good and beneficial for your cat. There are some elements, let alone the food itself, that are harmful to your cat.
We can always generalize, but there are some cats that don't mind the presence of certain food components and some cats that even thrive when such food components are given to them.
It all comes down at the end of the day to what the vet has to say, and the previous food habits of your cat.
Here are the things that you will need to avoid when buying cat food:
1. Avoid artificial flavor in your food. Often the addition of chicken, fish, chicken liver flavor, etc. is seen to make foods more enticing.
2. Make sure the food is free from added preservatives. These add a lot of chemicals to the food so steer clear of BHT, BHA, Ethoxyquin. etc. in dry cat food, when buying one. They are even suspected to cause cancer in your cats.
3. Avoid foods that contain by-products of meat known as meat "meals".
4. There should also be no starch, fat, sugar, etc. fillers in your cat food.
5. There is another very common ingredient called cornmeal in dry cat food that does nothing, basically adds no nutrition to your cat's diet, but is added to glue the kibbles together.
6. Foods that contain too many carbs should be avoided.
7. Although wheat gluten sounds like something that is very nice and natural, wholesome, and healthy, it is used to substitute meat proteins and whole ingredients.
Sometimes, it contains melamine, which is responsible for kidney failure in cats.
8. Artificial colors are the absolute worst! Unless you care what your cat's food's color should be, your cat does not either.
Steps to Clean up Hairballs
Being a cat parent, it is a clause of the cat ownership pact that you have to clean up all the bad things that come out of your cat, anterior or posterior.
Here are some ways through which you can clean up one of the many icky things that your cat will do in its lifetime:
Start with a paper towel. If nothing is available then, use kleenex to pick up the hairball initially.
The sooner you do it, the better.
The longer it will stay on the floor, the gastric juice present in the vomit can seep into the underpad and ruin the carpeting and the color.
Be quick!
Now use a good carpet cleaner and soak the carpet or the spot in particular for ten minutes roughly. You can do it with a commercial carpet cleaner or with Lysol.
With strength, scrub the area with a clean cloth. Terry cloth is the most recommended one for cleaning such things.
You can stock up old and ragged clothes, and ripped towels for situations like these. You won't be in a mess later then.
We know that your cat means your world to you. Your goal is to keep it healthy and happy as long as it is a part of your family.
If you are frequently seeing your cat leave presents on the floor that is hairballs, you should see your cat with a vet. Match the occurrence, the size, the possible causes, what else could be the reason, etc. with the information that we have given here.
If you doubt anything, it is better to change the diet a little or add a lubricant to the diet than discovering later that it is too late.
Invest in your cat's health.
If you think it is too much for you to go out, research and buy products, take the help of Amazon.
The end result is worth it and will ensure a beautiful life for your cat.
As an Amazon Associate, I earn from qualified purchases. www.bestcatfoodreviews.com  is a participant in the Amazon Services LLC Associates Program, an affiliate advertising program designed to provide a means for sites to earn advertising fees by advertising and linking to Amazon.com.